Scholars have claimed they used anti-plagiarism software to uncover a book written in the 1500s which William Shakespeare tapped into while writing 11 of his plays.
Dennis McCarthy and June Schlueter argue that England's most celebrated writer was heavily influenced by George North's A Brief Discourse of Rebellion and Rebels. Their argument is being taken seriously by the literary establishment.
McCarthy and Schlueter have not accused the Bard of plagiarism, the New York Times reports. However, they identified North's text as source material after comparing Shakespeare's body of work with earlier contributions to English literature using software designed to catch essay cheats.
"It's a source that he keeps coming back to," McCarthy, a self-taught Shakespeare scholar, told the newspaper.
"It affects the language, it shapes the scenes and it, to a certain extent, really even influences the philosophy of the plays."
North, who was present in the court of Queen Elizabeth and served as ambassador to Sweden, wrote his Discourse to warn against what he saw as the general folly of rebellions against a ruling monarchy.
It is not a work of drama but McCarthy and Schlueter claimed that themes, plot ideas and even specific verbal constructions found in plays such as King Lear, Macbeth and Richard III can be traced to it.
David Bevington, editor of The Complete Works of William Shakespeare (7th Edition), called the findings "a revelation" for the number of similarities the unearthed by the researchers.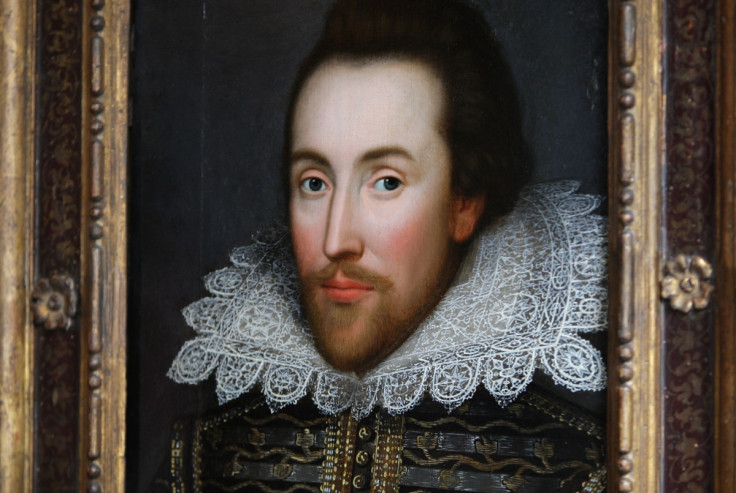 Martin Meisel, professor of dramatic literature emeritus at Columbia University, said the book was "impressively argued". North's text "must have been somewhere in the background mix of Shakespeare's mental landscape" throughout his career, he said.
"If it proves to be what they say it is, it is a once-in-a-generation – or several generations – find," said Michael Witmore, director of the Folger Shakespeare Library in Washington.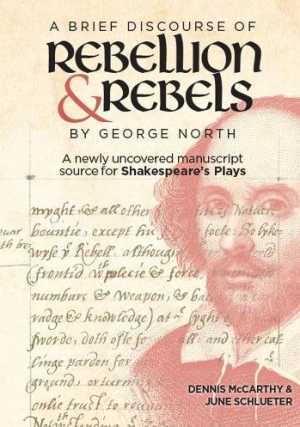 McCarthy was inspired to use open-source anti-plagiarism software to investigate Shakespeare's sources of inspiration after a similar technique was employed in 2009 to argue that Shakespeare was the co-author of the play Edward III.
The software, WCopyfind, identifies common words and strings of words in comparative texts. It is increasingly used by university teachers to check for plagiarism by students on essay assignments.
The technique has been used for several decades by researchers hoping to discover if celebrated writers from previous eras were also the unacknowledged authors of other works. Using the method to identify a source text, as McCarthy has done, is a rarer enterprise.
An updated version of A Brief Discourse of Rebellion and Rebels will be published next week by D Brewer and the British Library. The book features extensive commentary from McCarthy and Schlueter on the connections between the text and Shakespeare's plays.