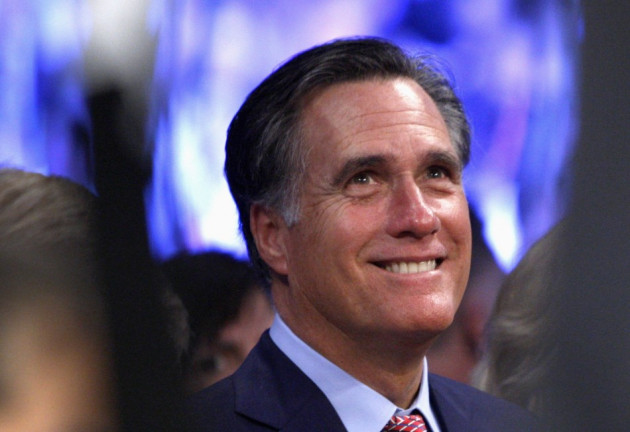 Mitt Romney has been recognised as the person who spoke the most gobbledygook throughout 2012.
The Plain English Awards, which celebrate the best and worst examples of clear and concise English, awarded Romney the Foot in Mouth award for providing so many examples of "gibberish".
Examples include: "I believe in America where millions of Americans believe in America that's the America millions of Americans believe in. That's the America I love."
He also questioned why windows don't open on planes, saying: "When you have a fire in an aircraft, there's no place to go, exactly, there's no - and you can't find any oxygen from outside the aircraft to get in the aircraft because the windows don't open. I don't know why they don't do that. It's a real problem."
A number of organisations were honoured with the Golden Bull award, which celebrates the worst written nonsense. Winners included Transport for London, NHS Norfolk and Waveney, Enfield Council and The Children's Mutual.
NHS Tayside was nominated anonymously for this piece of jargon: "NHS Tayside Board has asked the Executive team to develop a dashboard approach to performance reporting and assurance.
"It is increasingly recognised that high quality information presented through a dashboard approach is a key driver in promoting a performance and improvement culture within organisations by providing a balanced and intuitive view of improvement and performance."
The Coalition won the Kick in the Pants award for needing to communicate better. A highlight included 'pastygate' - a plan to introduce a tax on hot food.
John Mann, Labour MP, said: "It is an extraordinary complex situation when you are having to check with the Meteorological Office on whether or not to add VAT on pasties in Greggs."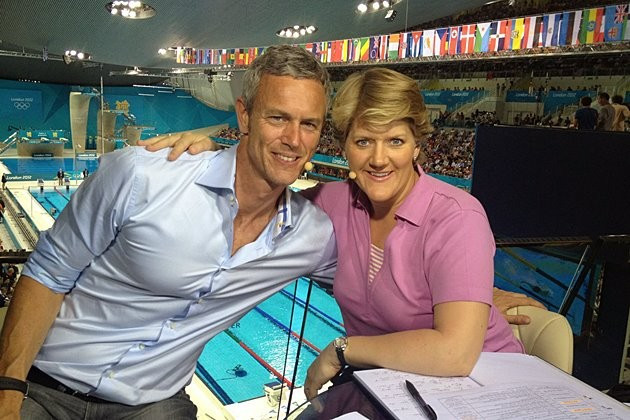 The awards also honoured a number of people and organisations for their clear communication, however.
Professor Brian Cox and Clare Balding were both prized the Pat on the Back award; Balding for her BBC Olympics coverage: "Making a no doubt daunting task - leading us through such a varied roster of often potentially baffling sporting events - look easy."
Cox was honoured for his "infectious and easy to understand explorations of the universe and potentially obscure scientific terminology, and his all-round service to bringing within easy reach universal wonders that might otherwise be considerably more difficult to grasp".
The Osborne Memorial Award for a major contribution to the plain English cause went to Christopher Hitchens, the author and journalist who died last December.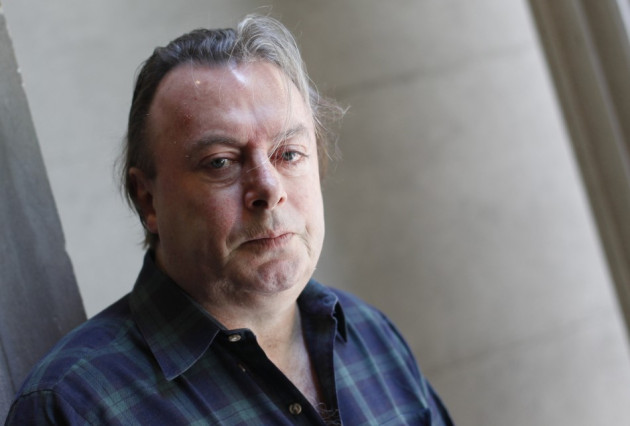 "For his apolitical railing against both anti-democratic acts and muddled or purposefully obscure communication, and for braving, for publications such as Vanity Fair and Slate, pretty much every dangerous part of the world in the name of uncovering and articulating various worldwide horrors.
"Mr Hitchens shared a lot of principles with Plain English Campaign, though in particular: a demand for fairness, transparency and clarity; a hatred of mumbo-jumbo and jargon; and a deep desire to uncover those perpetrating terrible injustices and lies."
Here are a few more quotes from Mitt Romney:
On politics:
"We have a potentially volatile situation but we sort of live with it, and we kick the ball down the field and hope that ultimately, somehow, something will happen and resolve it."
"It would be helpful to be Latino."
On Obama:
"47% of Americans will vote for Obama no matter what because they are dependent on government ... they are victims who believe that government has the responsibility to care for them."
"We have a president, who I think is a nice guy, but he spent too much time at Harvard, perhaps." Romney has two degrees from Harvard.
On the general public:
"I like being able to fire people who provide services to me."
"I'm not concerned about the very poor. We have a safety net there."
On women:
"We took a concerted effort to go out and find women who had backgrounds that could be qualified to become members of our cabinet. I went to a number of women's groups and said: 'Can you help us find folks?' and they brought us whole binders full of women."
On his home state Michigan:
"I love this state. The trees are the right height."