Planes 'Rented' From Egyptian Government Bomb Libyan City of Benghazi Claim Officials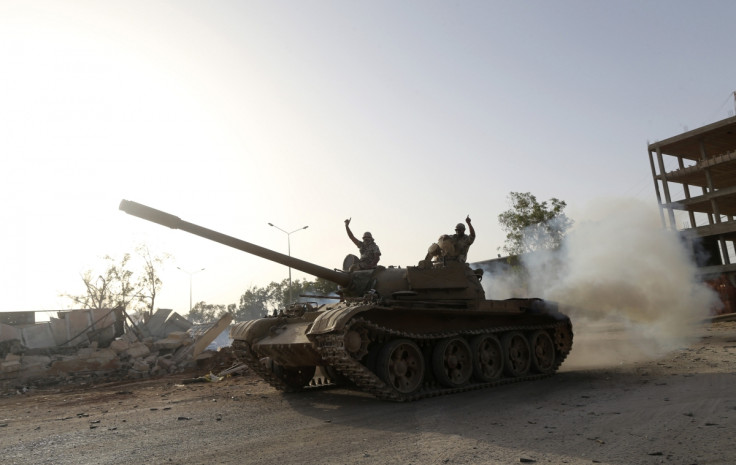 Egyptian planes have reportedly been used in Libya, bombing Islamist militia positions in the Libyan city of Benghazi.
Two Egyptian officials confirmed the story to Associated Press, claiming Egyptian planes were allegedly used by Libyan pilots as part of a co-ordinated attack with Tobruk-based government forces on Islamist militias situated in the eastern Libyan city.
The two officials said the operation had been carried out after they received a request for air support from the Tobruk government.
Tareq al-Jorushi, a Libyan lawmaker and a member of the national security committee in the Tobruk government, confirmed Egyptian planes had been used in the attack on Benghazi.
He claimed the planes they were "rented" from the Egyptian government.
The planes were reportedly launched from an airfield near the eastern Libyan city of Bayda.
Alaa Youssef, Egypt's Presidency spokesman and Ahmed Bashaer, the Libyan Army Chief of Staff spokesman, have denied the reports that Egyptian planes were bombing Benghazi.
The Tobruk government have also denied the reports, insisting only Libyans were involved in the offensive in Benghazi.
An Egyptian naval vessel was reportedly used a command center, docked off the coast near Tobruk.
The Tobruk government, which was elected only in June, was forced to relocate to the east of the country after Tripoli was overthrown by Islamist militias.
A rival government in Tripoli was set up by Islamist-led group Libya Dawn, designed to compete with the Tobruk government.
The internationally recognised Tobruk government has repeatedly called on the armed militant groups to disband and join the national Libyan army.
Egypt have only previously declared it has been providing the Tobruk government troops with training as well as sharing intelligence information.
© Copyright IBTimes 2023. All rights reserved.