Planning approvals for new homes fall sharply in London
Stirling Ackroyd says 76% of all potential new homes were rubber-stamped by local planners in London.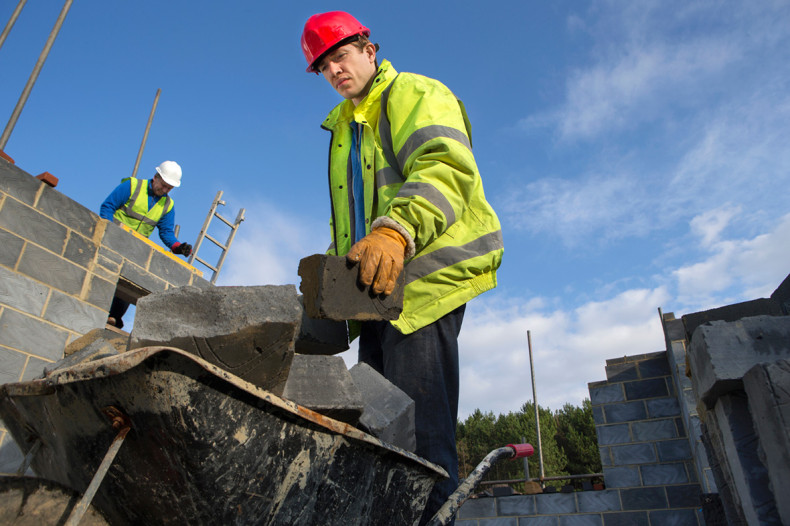 The number of new homes given planning permission in London has fallen by more than a fifth.
Stirling Ackroyd, an estate agent, said in its London New Homes Monitor report that there were 6,310 planning approvals in the second quarter of 2016, down 21% on the year. The approval rate was 76% of all potential homes during the period.
Though this was a quarter-on-quarter increase of 46%, there had been a sharp drop in applications in the first three months of the year ahead of the London mayoral election on 5 May.
A protracted shortage of housing in London has driven up house prices and rents in the city, well ahead of the rest of the country. City Hall estimates that around 50,000 new homes are needed a year in London to meet demand, but only around half that is currently being achieved.
"We keep on hearing negativity when it comes to housing in London: not enough space, not enough money, too much nimbyism," said Andrew Bridges, managing director of Stirling Ackroyd.
"In fact, there's plenty of room and sufficient progress isn't being made on a yearly basis. Our research suggests space for up to 570,000 across the next 10 years. Sadiq Khan may be keen to protect Green Belt sites but good development is possible there too, and we need to think the politically unthinkable to solve the housing crisis."
The Stirling Ackroyd figures follow a report by NHBC, an insurer which provides warranty on 80% of new homes built in the UK. NHBC said new home registrations fell 29% year-on-year in the second quarter of 2016 as the EU referendum loomed.
Developers register new homes before construction work begins, meaning registrations are a good lead indicator. Most registrations become homes. There were 4,982 registrations in London, down from 6,971 in the same period a year before.
The slump in London may be explained by uncertainty surrounding the 23 June referendum in which the UK voted for Brexit. London's housing market is expected to be hit hardest by the uncertainty. The Centre for Economics and Business Research (CEBR), a consultancy, forecasts London house prices to drop by 5.6% in 2017.