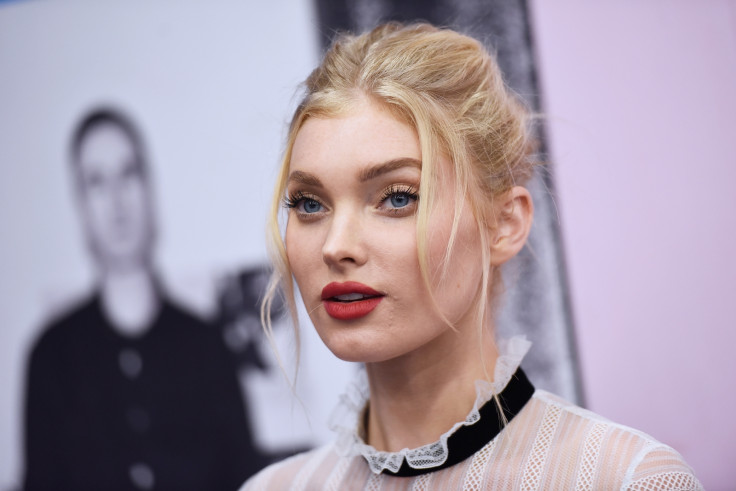 Victoria's Secret model Elsa Hosk's latest picture on social media showing her holding a cigarette inside a car has evoked a sharp backlash.
In the picture, captioned "Cotton candy" alongside a hearts and bow emoji, Hosk is seen wearing a pink shirt-dress, and it has already garnered 58,550 likes on Instagram.
A number of fans of the 28-year-old Swedish model are unhappy about the pic and urged her to "stop smoking". A fan wrote: "Smoking is really bad for you, I'd hate to see your downfall because of a cigarette."
"Dear Elsa, I love you so much. Please stop smoking, you're so beautiful and that's really not a good look. It's not a good look on you. My heart is Broken because you smoking," a comment read.
A user even called her out for promoting cigarettes and wrote: "Just so sad. yet another high profile model promoting cigarettes. Isn't @victoriassecret about living a healthy life?"
"This does not help smokers trying to quit," another follower pointed out. "Smoking Elsa??? Disappointed" another fan of hers commented. A user penned how her smoking pic may influence teenage girls to imitate her.
The user wrote: "I don't care if you smoke, that's your life and your decision. But please know that supermodels like you are huge role models for young teenage girls and have a lot of influence on them. It's because of pictures like these that they think it's cool. When actually it's nasty and demeaning. Please bear that in mind."
While most have slammed the model, some have supported her. A user replied: "Damn if I had all the people on my a** like this I would want a damn cig. You do you boo."
Another fan wrote: "She smoke and what ? Her life, sometimes in the party we have to do that for make deep relationship with people and how that wrong ?! I don't get it why you guys so mad at her personal. What !??"