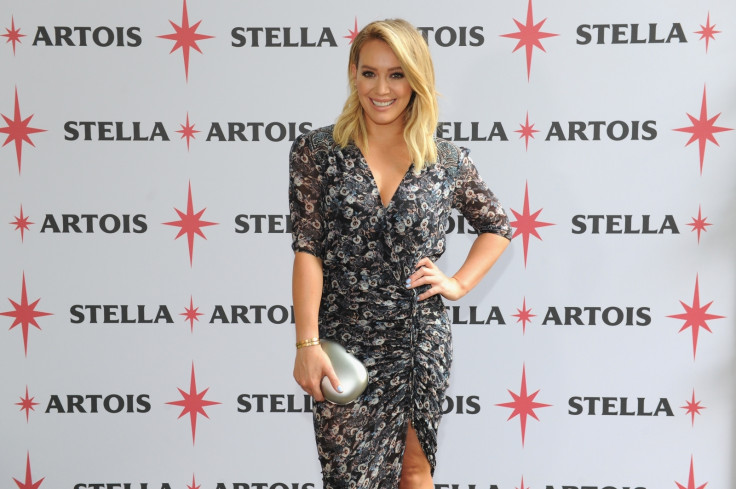 Hilary Duff is proud of her "flaws" and has no tolerance for body shamers. The Younger star took to Instagram to share a paparazzi photo taken of her while on vacation with her five-year-old son Luca in Hawaii.
In the pic, she is seen flaunting her booty in a gingham bathing suit while holding her son in her arms. She captioned the post: "I am posting this on behalf of young girls, women, and mothers of all ages. I'm enjoying a vacation with my son after a long season of shooting and being away from him for weeks at a time over those months."
Calling her son the "greatest gift" of her life, she continued: "Since websites and magazines love to share 'celeb flaws' - well I have them! My body has given me the greatest gift of my life: Luca, five years ago. I'm turning 30 in September and my body is healthy and gets me where I need to go."
She urged all ladies to be proud of their body, and added: "Ladies, lets be proud of what we've got and stop wasting precious time in the day wishing we were different, better, and unflawed. You guys (you know who you are!) already know how to ruin a good time, and now you are body shamers as well."
She concluded the post slamming all the body shamers, "Kiss my a**." Fans have lauded her riposte to body shamers and took to the comments section to support her.
One user wrote: "Well done!!! ❤Lots celebs should do this, reality is different not what is on magazines!"
Another user commented: "Honestly can't find a single flaw in this beautiful body! Some people just love to tear others down so they feel big and better. Ignore the haters you're beautiful!"
The Lizzie McGuire opened up about learning to accept her body back in February. She wrote on Instagram: "I didn't always love my legs, but as I've grown, I've learned to love and celebrate myself, just as I am. I began to realize that my legs are STRONG and they carry me every. single. day. Our bodies are amazing and something to be grateful for. I'm ME and that's really enough!"