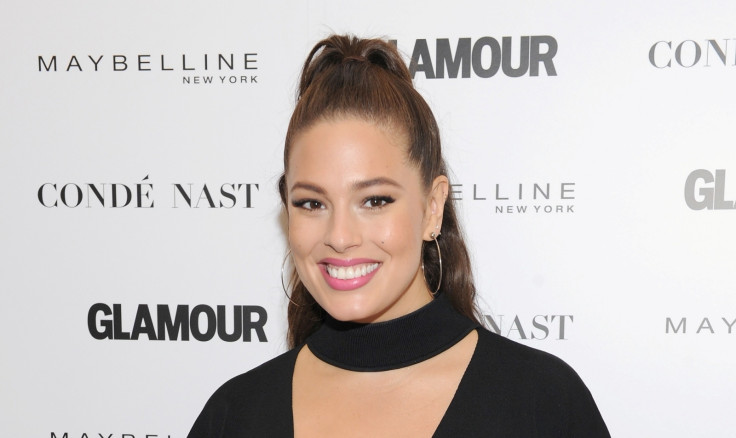 Ashley Graham has once again set hearts racing just days after posing in just a towel for renowned photographer Mario Testino's Towel Series, which previously saw the likes of Cindy Crawford, Britney Spears, Penelope Cruz and others strip down to their birthday suits.
This time around, the plus-size model caused another fan frenzy after sharing a couple of photos of herself, which have been shot for the cover of Elle magazine's Spanish edition.
Rocking a low-cut top, the 29-year-old is seen exuding plenty of sex appeal while posing for the camera. She has a large pair of earrings on and her hair is loosely pulled back into a bun.
Alongside the black and white snap she shared from the photoshoot, she wrote on Instagram, "@elle_spain."
Another black and white picture shows Graham making a funny face with her eyebrows raised and tongue sticking out. In the image, Graham is wearing the same outfit as in the first photo.
Besides the picture, she placed a smiley emoji with its tongue sticking out that surely seems to go well with the snap.
The photos have been well-received, with fans gushing about how "flawless" and "beautiful" Graham looks.
A follower commented, "Why r u so beautiful," while another added, "You look absolutely stunning on this cover."
Someone else gushed, "This is what pure beauty looks like."
Another user talked about how Graham has been an inspiration, saying, "Ashley can you make more Instagram stories for us???? Pleaseeee!! Love you. You're one of my biggest inspirations and I just love hearing everything you have to say!!!"
After sharing her pictures from the Elle magazine photoshoot on the photo-and-video-sharing application, Graham seemed to be hinting at travelling to an undisclosed location as she posted a snap of herself boarding a private plane with a smile on her face.