Selma Blair and Rachel McAdams have joined the list of more than 200 women who have accused director James Toback of sexual abuse.
Both actresses have alleged 72-year-old Toback of sexually harassing them when they were starting out in their careers.
In an interview with Vanity Fair, Blair revealed that after she was asked to meet Toback in his hotel room, she was told to get naked for reading a part in the comedy movie Harvard Man.
She was so terrified that she took off her sweater and Toback allegedly told her, "Wow, you need a lot of work."
When she put her sweater back on and tried to get out of the room, Toback allegedly told her, "No, you have to talk to me." He then started to rub his penis through his pants and asked, "Would you f**k me?"
And, when she refused to have sex with him, Toback allegedly said, "'It's OK. I can come in my pants. I have to rub up against your leg. You have to pinch my nipples. And you have to look into my eyes.' I thought, 'Well if I can get out of here without being raped...'"
Blair said she kept mum about the horrifying 1999 incident because she was scared for her life.
"I didn't want to speak up because, it sounds crazy but, even until now, I have been scared for my life. But then these brave women spoke out, and he called them liars and said he didn't recall meeting them... that [the] behaviour alleged was disgusting and it could not be attributed to him. I just felt rage. Pure rage," she said.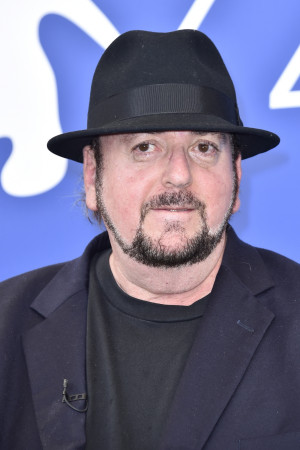 McAdams also met Toback for the same role in Harvard Man. The Notebook star, who was then a 21-year-old theatre student, was allegedly told by Toback in his hotel room, "You know, I just have to tell you. I have masturbated countless times today thinking about you since we met at your audition."
After McAdams was asked to read some passages from his other films, Tobak left for the bathroom and upon his return, allegedly said, "I just jerked off in the bathroom thinking about you. Will you show me your pubic hair?" The actress responded by saying, "No."
Following the incident, McAdams says she learnt from her agent that Toback had allegedly victimised other young actresses as well.
"I got up very early in the morning and called my agent at the time. And she was outraged. She was very sorry. But she also said, 'I can't believe he did it again. This isn't the first time that this has happened. He did this the last time that he was in town. He did this to one of my other actresses.' That is when I got mad because I felt like I was kind of thrown into the lion's den and given no warning that he was a predator," McAdams said.
She continued, "This has all got to stop. We need to start acknowledging what an epidemic this is, and what a deep-seated problem this is. You have to get it all out in the open and in the light so that we really can understand how pervasive this is. I think we almost have to exhaust ourselves sharing our experiences before the rebuilding can begin. And hopefully, we never slip back into this darkness again."