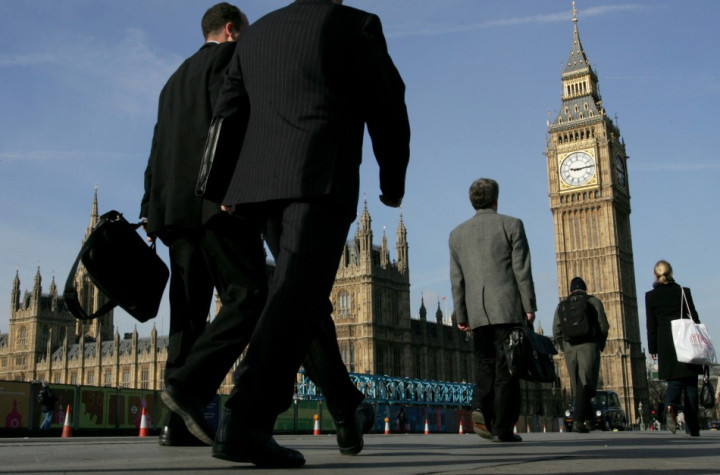 London and the West Midlands are leading the UK's struggle towards economic recovery and away from a second recession, with a strong set of regional purchasing managers index (PMI) figures for March.
There is moderate growth across most other regions according to the PMI data from Markit and Lloyds TSB Commercial, compiled from a survey of 1,200 purchasing executives in the UK and that provides the most up-to-date snapshot of economic performance, as sharp growth in the private sector drives performance in the English capital - with output rising at its fastest rate for eight months - and the West Midlands.
"The latest survey confirms that there has been a solid pick up in momentum across the English regions, and this is yet another sign that a double-dip recession may well be avoided," John Maltby, group director of Lloyds TSB Commercial, said.
"Strong performances in the West Midlands manufacturing sector and London's service economy led the continued overall improvement in business conditions."
London saw increasing private sector output push its PMI figure up to 58.2 in March, from the previous month's figure of 55.
This puts the capital city up by three points on the UK average for business output of 55.2.
It is the fourth monthly rise in output for London, and this acceleration in growth is the fastest since July 2011.
England's West Midlands saw its business activity hit the highest level since September 2007, at a PMI figure of 60 for March.
There was also a solid rise in private sector employment in the area, up to a PMI figure of 54.8 for March from 53.1 in February.
In the South East there was "robust" growth in business output, up from 53.8 to 55.1 in March.
Only in Yorkshire and the Humber and the North East regions did business activity drop.
For Yorkshire output fell by 0.8 of a point across the month, to 53.5 in March.
North East private sector output plunged by two points to 48.1, with manufacturing bearing the brunt of the contraction.
Employment slowed in the region to its lowest index figure for 25 months, at 50.3.
Prices in all regions were affected by rising oil costs, purchasing managers reported.
"While this is a reminder that profitability continues to be squeezed at local firms, overall the latest survey's positive message about growth momentum should give businesses cause for cautious optimism about longer-term expansion plans and job hiring, and it's vital that through efficiency measures and accessing finance, they do now invest to build on the gains," Maltby said.
National PMI Figures Show Growth
The overall picture of the UK economy painted by the recent PMI data for the different sectors indicates that the country will avoid a double-dip recession, despite the Office for National Statistics (ONS) revising down its growth figure for the last quarter of 2011 to a 0.3 percent contraction, from its initial estimate of 0.2.
The manufacturing, construction, and services sector all showed better-than-expected growth in the first three months of 2012.
Construction saw its sharpest rise in output in 21 months in March.
Manufacturing hit a ten month high, while the services sector - which accounts for almost three quarters of the UK's GDP, grew at its fastest pace for two years.
UK Economy Stuff (GDP, QE, Inflation, Unemployment)
The Bank of England held off increasing its quantitative easing (QE) programme, which sees it buy up hundreds of billions of pounds worth of gilts in order to improve market liquidity and stimulate economic growth, after the recent positive PMI data.
While it held interest rates at their record low of 0.5 percent for the 37th consecutive month, it left the £325bn target for the asset purchase facility - its QE programme - unchanged after the April meeting of its governing Monetary Policy Committee (MPC).
This follows two previous rises in Febraury and October, of £50bn and £75bn respectively, up from the programme's original £200bn target from when it started in January 2009.
Because of the PMI data, economists doubt that the Bank's QE programme will be expanded again at all, despite continuing weak UK growth and room to move when it comes to monetary stimulus because of rapidly declining inflation - currently at 3.4 percent - which is due to hit the government's 2 percent target by the end of the year.