Poachers Drink Alcohol, Smoke Marijuana and Have Sex: Jarawa Girls Tell Tales of Sexual Abuse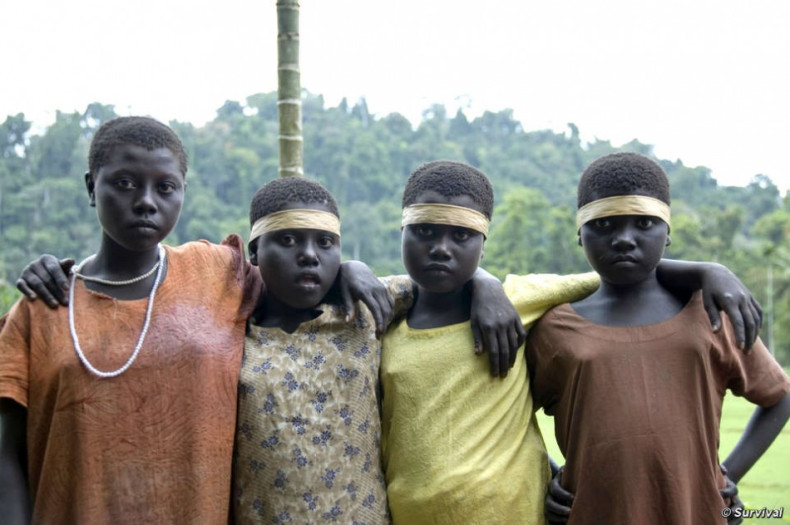 Women of the Jarawa tribe in India's south Andaman Island have spoken for the first time about the sexual exploitation they are facing from outsiders.
The women reveal in an audio clip how local poachers and fishermen from South Andaman have been abusing them sexually. The girls have told their stories through a Jarawa man.
In the clip, the man says the poachers regularly visit the restricted Jarawa Reserve, the tribe's habitat, and physically force the community's girls to sleep with them.
He says the poachers are drugged when they chase the girls, the Andaman Chronicle reported.
"The girls say...The outsider (in'en) boys press them... lots. They press them using hands and nails, when the girls get angry," the man reveals in the audio clip.
"They chase them under the influence of alcohol...They do (yoha) sex (pelta) with the girls...all the girls."
"They drink alcohol in the house of girls. They also sleep in Jarawa's house (Chadda). They chase the girls after smoking Ganja (Marijuana)."
The Jarawa man also reveals names of some 20 poachers who are regularly visiting the reserve to have sex with the tribal women.
He also names ten girls who have been suffering physically.
There has been a spate of reports suggesting sexual exploitation of Jarawa women on a regular basis. The women are extremely vulnerable to sexually transmitted diseases.
Last month, seven men were arrested in connection with the alleged kidnap of eight Jarawa women.
Sources say many poachers are arrested for intruding into Jarawa Reserve but most of the time they come out on bail.
"Sexual exploitation is also alleged against many poachers, albeit they are not proved by the law as in most cases, the Jarawa girls won't testify against the poachers," a source said.
According to tribal rights group Survival International, Jarawa's neighbors, the Great Andamenese, were nearly wiped out by diseases brought in by the British colonisers in the 19th century.
"It's extremely disturbing to hear, directly from the Jarawa, how they are being exploited by unscrupulous outsiders and given alcohol and marijuana to lure and exploit Jarawa women," Survival's director Stephen Corry said in a statement.
"Not only are these substances being used to take sexual advantage of vulnerable women and girls, but they also risk creating a dangerous dependency which would be devastating for the tribe."