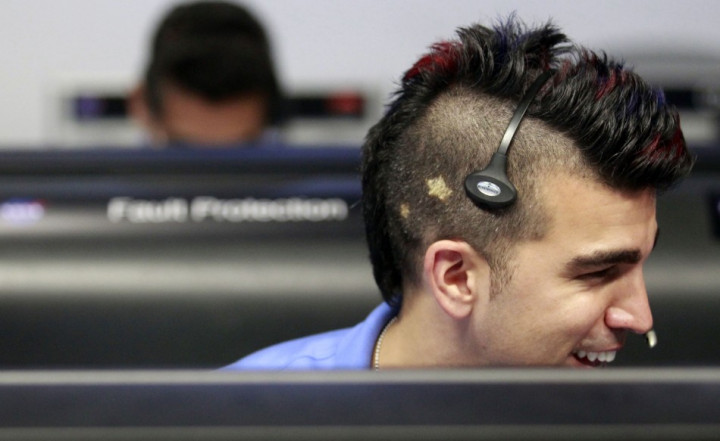 Welcome to this week's edition of the IBTimes UK Business Podcast ... we're calling it the "Send the Bankers" to Mars edition.
Senior Business Reporter Lianna Brinded and Business Reporter Shane Croucher join me to discuss the money laundering scandal that's exploded around Standard Chartered this week as well as the seemingly endless tunnel of gloom that Britain's economy simply cannot escape. And we'll also mark the five-year anniversary of the global credit crisis and discuss the eerie parallels we're seeing in Europe and elsewhere.
As ever, we'd love to hear your thoughts on the podcast - particularly if you have any ideas for a title - or indeed on anything else we've been publishing here at the IBTimes UK so please drop us a line.
We've also added a few links to some of our discussion topics for you to check out when you're visiting the site.
Shane's:
https://www.ibtimes.co.uk/uk-recession-growth-forecasts-bank-england-inflation-371506
https://www.ibtimes.co.uk/uk-exports-trade-deficit-ons-recession-non-371941
http://webarchive.nationalarchives.gov.uk/+/http://www.culture.gov.uk/about_us/freedom_of_information/foi_requests/5523.aspx
Lianna's:
https://www.ibtimes.co.uk/standard-chartered-peter-sands-iran-new-york-371908
https://www.ibtimes.co.uk/standard-chartered-hsbc-south-korea-regulation-371934
https://www.ibtimes.co.uk/standard-chartered-hsbc-money-laundering-iran-sanctions-371179
https://www.ibtimes.co.uk/nasa-mars-rover-curiosity-discovery-spirit-opportunity-371081
Martin's:
https://www.ibtimes.co.uk/london-2012-olympics-games-gold-britain-372438
https://www.ibtimes.co.uk/standard-chartered-mervyn-king-trade-war-money-371552
https://www.ibtimes.co.uk/standard-chartered-money-laundering-barclays-hsbc-371107
https://www.ibtimes.co.uk/credit-crisis-anniversary-debt-lehman-bernanke-370684