In The Field Podcast: How strongman politics sparked a love affair between leaders in US and Egypt
General Abdel Fattah el-Sisi was one of the first world leaders to congratulate Donald Trump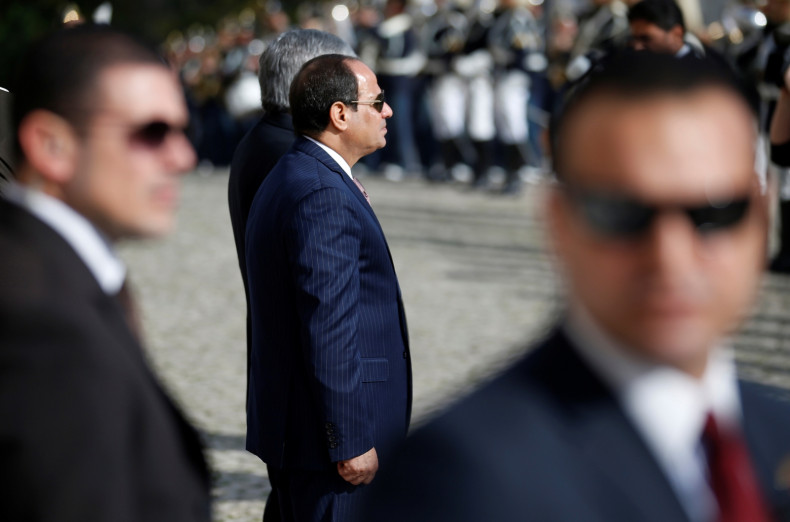 One of the first world leaders to congratulate Donald Trump on his election victory earlier this month was none other than General Abdel Fattah el-Sisi, the Egyptian leader who overthrew Mohammed Morsi in a coup three years ago and has ruled the Arab world's most populous country ever since.
In this week's instalment of In the Field, we look at the reasons for the love affair between Sisi and Trump, particularly in light of the 'Muslim ban' – touted by the new US president during his campaign – that would affect tens of thousands of Egyptians.
Farid Farid, a stringer based in Cairo, speculates that Trump's popularity not just with Sisi but on the Egyptian street is due to the similarities between their strongman political style. Farid, who has covered Egypt for IBTimesUK for a little over a year, also discussed the political and economic challenges that the country faces, five years since its 2011 revolution.
We also speak to Nehal ElSherif, an Egyptian journalist who has reported from Cairo since 2011. She discusses perceptions of the media in Egypt and how it has changed in the years since the revolution. Sherif also talks about the challenges in covering of social and women's issues in el-Sisi's Egypt.
In the Field is a weekly podcast looking at major news stories around the world, talking to the journalists, researchers, aid workers and experts working directly within them. Please subscribe on iTunes and tune in every week for more on the stories that matter.