Hercule Poirot is to solve his last case on ITV tonight [13 November], with the aging detective teaming up with old friend Captain Hastings to try to catch a murderer.

Agatha Christie's Poirot: Curtain: Poirot's Last Case sees the detective confined to a wheelchair with arthritis.
He and Hastings are reunited at Styles, the country house where they first met three decades earlier, when Poirot was a refugee and Hastings a wounded soldier. The house is also the scene of their first murder investigation.
Poirot, convinced Style will once again become a crime scene, recruits Hastings to help him as his health deteriorates and the attacks begin.
Top 10 Poirot Facts as Agatha Christie's famous series draws to a close:
David Suchet, 67, has played Hercule Poirot for 24 years, first appearing as the detective in January 1989 in The Adventure of the Clapham Cook. He has appeared in 70 episodes of Poirot in total.
Suchet listened to French and Belgian radio to perfect his accent for Poirot and said his moustache helps him stay in character. "As soon as the moustache goes on, I speak as him. It changes the flexibility of my top lip and it's like a catalyst that, immediately, gets me into the little man," he told the Radio Times.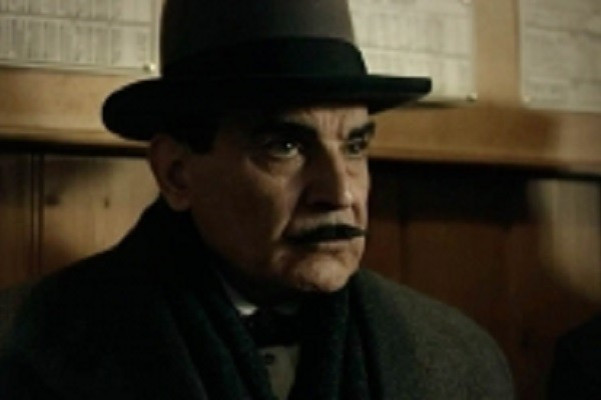 Suchet has been known to utilise method acting techniques for the series. While filming one episode, he found out a visitor to the set had had her handbag stolen, so Suchet launched an investigation in character, analysing the crime and drawing up a list of suspects.
Captain Hastings' first description of Poirot says he is just 5ft 4, has a head the shape of an egg, a military moustache and extremely neat attire: "I believe a speck of dust would have caused him more pain than a bullet wound," Christie wrote.
Poirot first appeared in The Mysterious Affair at Styles, published in 1920. Ten years later, Christie said she found the character "insufferable" and by 1960 she said he was "detestable". After his last appearance in Curtain, published 1975, he had an obituary published on the front page of the New York Times, the only fictional character ever to have done so.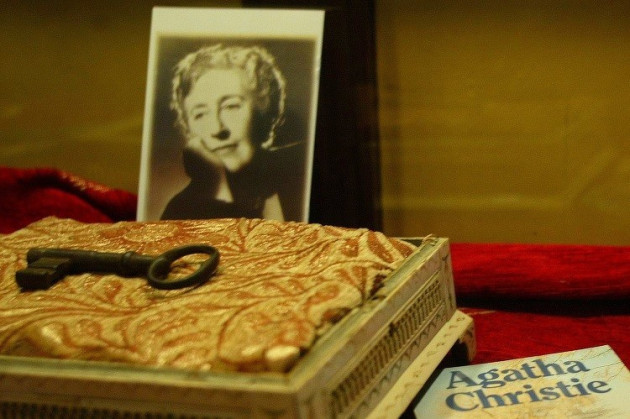 Poirot was Christie's most long-lived character, appearing in 33 novels, one play and over 50 short stories over 55 years. Suchet said: "She wrote his death and locked it in a safe ... her publisher wouldn't allow her to publish it!"
Many actors have taken on the role of Hercule Poirot over the years. The first time the character appeared on screen he was in 1931, played by British actor Austin Trevor. He appeared in Alibi, Black Coffee and Lord Edgware Dies.
Earlier this month, Agatha Christie was named the Best Crime Author of all time by the Crime Writers' Association. The Murder of Roger Ackroyd was named the Best Ever Novel, in which Inspector Poirot investigates the death of Mrs Ferrars, a widow rumoured to have killed her late husband.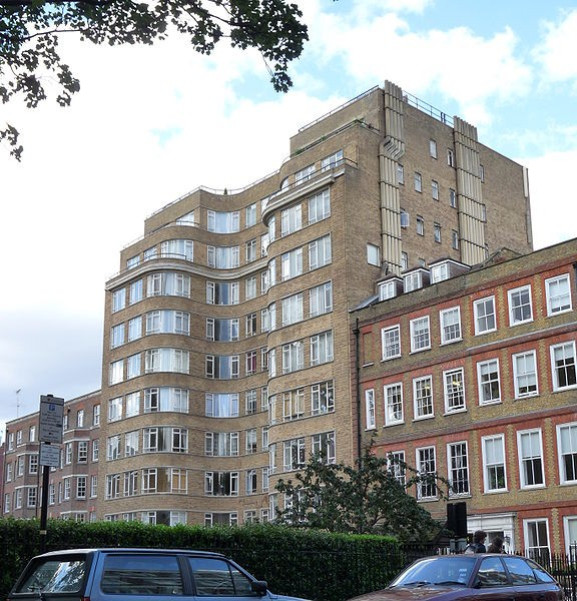 Poirot's home and work address is 56B Whitehaven Mansions. The house was first introduced in 1935 in the ABC Murders, when Hastings first visits the house after returning home from Argentina. The actual house is located on Charterhouse Square in London and is a residential building called Florin Court, with the closest tube being Barbican.
SPOILER: Poirot dies from complications of a heart condition at the end of Curtain after becoming the killer himself, with the 'murderer' never actually killing anyone directly. His last actions are to write a confession and wait to die by moving his amyl nitrate phials pills from his reach, meaning he dies of a heart attack.
Agatha Christie's Poirot: Curtain: Poirot's Last Case is on tonight (13 November) at 8pm on ITV.