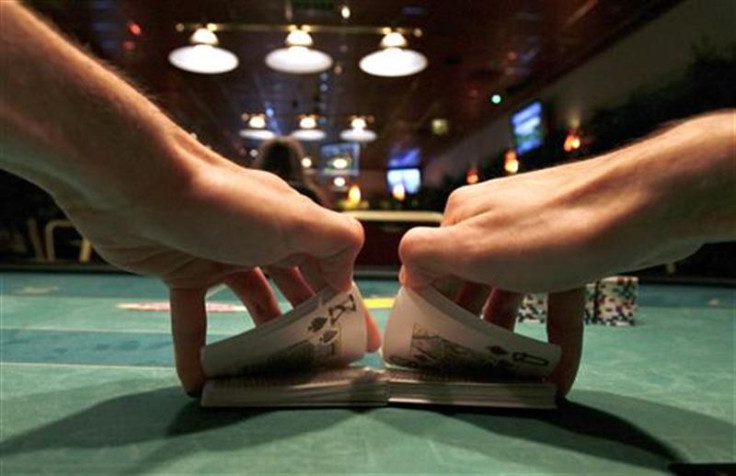 The richest-ever poker tournament, The Big One for One Drop, is kicking off on Sunday in Las Vegas. It is said to beat the 2006 World Series of Poker tournament in prize money.
The winner will take home $18 million (£11.5 million) at the World Series of Poker event compared to the previous best of £7.6 million in the 2006 event.
The tournament will go on for three days and follow the version Texas Hold'em with no limit.
Out of the 48 players, four Britons have booked a seat at the table paying around £600,000 each.
While two of them, Sam Trickett and Roland de Wolfe, are professional poker players, the other two, Paul Newey and Talal Shakerchi, are rich businessmen.
Millionaire and the owner of the Treasure Island Resort, Phil Ruffin, and the tournament organiser, the founder of OneDrop.org Guy Laliberte, are also at the table.
Speaking about the mixed bag of players in the tournament, the chief executive of tournament host Caesars Interactive Entertainment, Mitch Garber, said: "I think the drama here is the size of the stakes and the eclectic mix of characters sitting at the table. You have everything - billionaires, a Facebook millionaire, venture capitalists and business people," reports the Associated Press.
As per the rules, all players will be starting the game with an equal number of chips and the players will be eliminated one-by-one until two of them meet for the grand finale on Tuesday.
The play will go on for around 12 hours a day including short breaks. The last nine players alone will receive a cash award.
Tournament spokesperson Seth Palansky was quoted by the Daily Mail as saying: "The players will be treated to the best service imaginable. They'll be put up in suites with their own butler and a private bar and outdoor jacuzzi."
Around 11 percent of the buy-in will be given to the charity organisation OneDrop.org which pushes for access for water in poor countries.