Poland: The hard-right Law and Justice Party is destroying the few LGBT rights that exist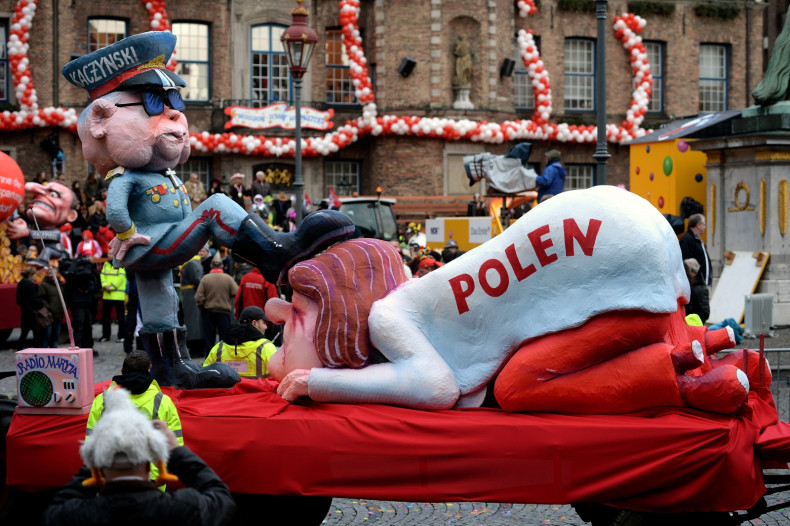 Agata Chaber, president of the Campaign Against Homophobia, says the Warsaw office of the Polish NGO has come under attack several times in the last few months. As well as smashing windows, an anti-gay hate mob once tried to force themselves into the office during working hours and threaten the staff inside. "They managed to escape before the police were there," Chaber says. "The perpetrators simply feel no harm can come to them under the current government."
It is LGBT Pride season in Europe, with marches in Poland, Lithuania and Ukraine. Thousands of people are expected to head to the streets of Warsaw this weekend to celebrate the country's Equality Parade, a celebration of lesbian, gay, bisexual and transgender culture.
Now in it's 16th year, the event should showcase a more tolerant Poland, shining a spotlight on diversity in the deeply-conservative country. But since the right-wing, staunchly anti-gay Law and Justice party swept to power in October, this year's parade will be more of a fight for human rights than a display of rainbow pride.
The Eurosceptic, fundamentalist Roman Catholic Law and Justice party is not reticent about its anti-gay views. Jarolaw Kaczynski, the party chairman, has claimed previously that the "affirmation of homosexuality will lead to the downfall of civilisation" - while his late brother Lech, who was killed in the Smolensk crash in 2010, was known for banning Pride marches in Warsaw. In the past, party officials have compared homosexuality to "paedophilia, necrophilia and zoophilia".
'Utter lack of recognition'
The former Soviet satellite has long lagged behind western Europe on LGBT rights. Poland has banned same-sex marriage and adoption and refuses to recognise transgender people. It is one of the three worst countries to be gay in the European Union, according to the equal rights organisation ILGA-Europe - alongside Latvia and Lithuania.
"The problems LGBTI people face in Poland are many, starting from the utter lack of recognition in legislation concerning family rights, safety from hate crime and hate speech, protection against discrimination in access to healthcare, education, goods and services," Chaber states.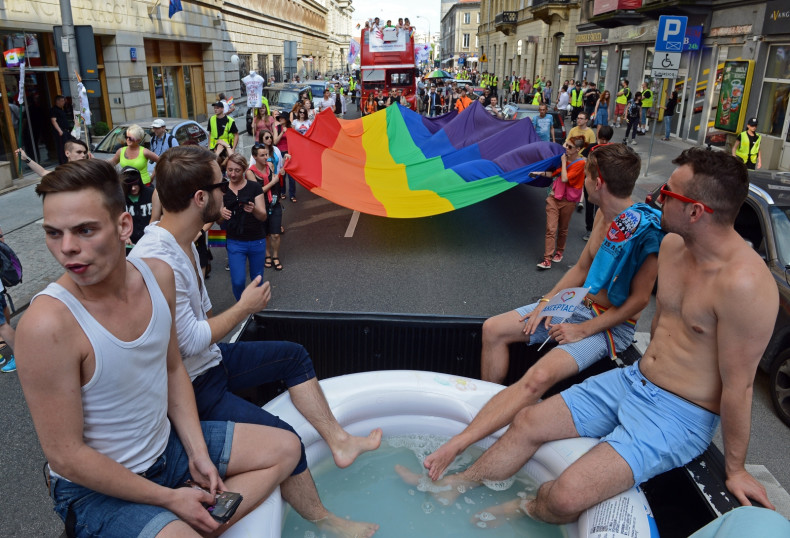 Some progress has been made to improve the lives of LGBT people in Poland - and the environment today is not as hostile as it was a decade ago. This is, in part, to do with the rise of the progressive Palikot's Movement, a liberal, anti-clerical political party formed at the end of 2010. A year later, two of its members made Polish history. For the first time, a transgender woman, Anna Grodzka, and an openly gay man, Robert Biedron, were sworn into the Polish Parliament.
Legislation favourable to LGBT Poles is however still rare, but Chaber says even small breakthroughs are now under risk. "The imminent threat we face is the right-wing government and Parliament trying to take back the small improvement we managed to introduce in the last five years enabling Polish citizens to enter a same-sex relationship abroad, and including same-sex partners in the definition of a 'closest person' or 'significant other' in criminal proceedings."
Refuse to implement pro-LGBT legislation
What's more, any attempts to bring in pro-LGBT laws have been firmly rejected. In the last year, the Parliament has rejected two bills on civil partnerships - including for same-sex couples - without even initiating debates on the bills. October saw another blow for transgender Poles when president Andrzej Duda vetoed the Gender Accordance Act after it had been approved by Parliament with a large majority. The landmark legislation would require any Polish citizen to legally change their gender with two expert medical opinions.
"In recent years, law proposals to improve the human rights of LGBTI rights have been discussed by Parliament but eventually not adopted," says Marco Perolini, a researcher at Amnesty International. "They included the reform of hate crime laws to protect LGBTI people, as well as other minorities, from hate crime and the establishment of civil partnerships for same-sex couples. Law and Justice has systematically opposed those legal reforms."
It is unlikely that the current government will improve the human rights of LGBT people, Perolini adds. "On the other hand, it could further restrict them for example, in the area of freedom of expression or freedom of peaceful assembly."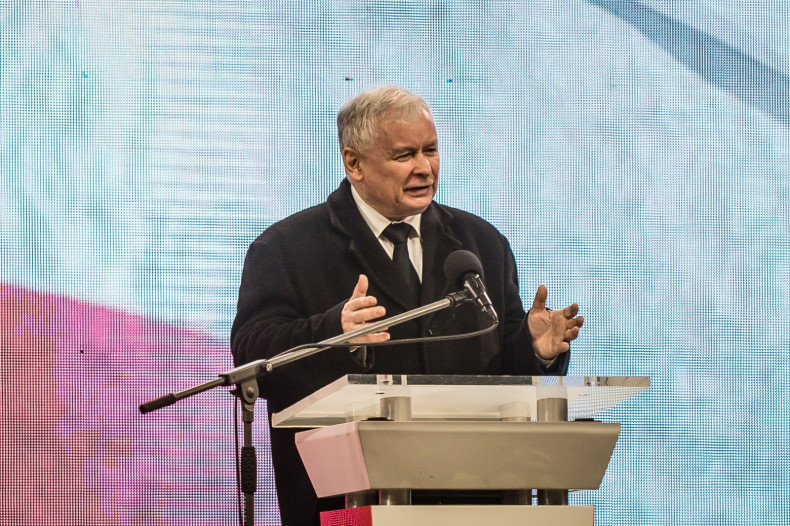 'People have been attacked on the streets'
Perhaps most worryingly, Law and Justice have not acted on numerous calls from human rights groups to address the rising number of hate crimes against LGBT people. "By far the most noticeable problem is the increase in anti-LGBTI hate speech and violence in the last 6 months, starting after the election of the new Parliament," Chaber explains. "People have been attacked on the streets more often."
Dariusz, an anti-Nazi activist and street artist, was kicked and spat at in front of one of his murals depicting a rainbow in the south-central town of Zywiec in May 2015. Although he was called a "faggot whore", the record of the attack describes the slurs as "vulgar" - with no mention of a homophobic motive. According to Campaign Against Homophobia, at least 120 homophobic or transphobic crimes were recorded in 2014 - but most attacks go unreported.
"The lack of protection against homophobic and transphobic hate crimes means that these crimes remain largely underreported because authorities do not collect data and often do not acknowledge that this form of discriminatory violence is a problem that must be addressed," Perolini adds. "Many victims of homophobic and transphobic violence do not believe authorities would investigate and prosecute the crimes against them."
There is a steep road ahead to equality in Poland - one made even steeper by the success of Kaczynski's party. But as rainbow flags take over Warsaw this weekend, it will serve as a reminder that not all Poles share the Law and Justice mindset.
"Our biggest challenge is to keep LGBTI issues in people's minds - we see the growing support in spite of the radicalisation of the right-wing neofascist groups," says Chaber, adding Campaign Against Homophobia will put forward hate speech legislation to the Parliament next month.
"We believe that with campaigning on different levels we will create a mass social pressure to introduce legal changes within the next five years."