Russia to Ban EU and US Clothing, Putin's Aide Says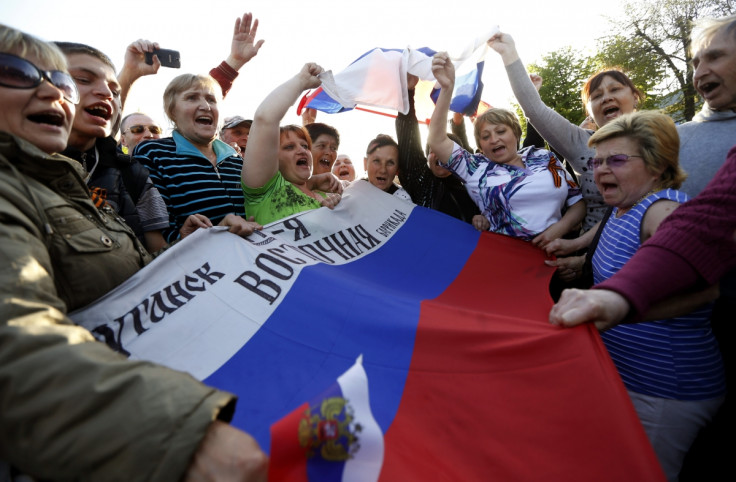 Russia is readying a ban on the import of clothing from the EU and US, a senior aide to Vladimir Putin has said.
Speaking to Russian publication Just Style, Andrei Belousov said: "We have a number of non-agricultural products, where our European partners are more dependent on Russia than Russia on them.
"The Ministry of Economic Development has already prepared a next package of retaliatory sanctions to western sanctions. Among them are expected to be the imposition of a ban on the imports of clothing from western countries."
The ban is likely to hit suits, t-shirts, shirts, sweaters, cardigans and shawls. This will be in addition to the 1 September ban the Kremlin issued on a host of other non-clothing textiles.
Previously, those in the textiles sector had warned that the ban would have a more negative effect on the Russian market than those in the West. In August, the CEO of British fashion group Karen Millen, Mike Shearwood, told the Financial Times: "The government may impose sanctions believing that they will impact Russia. They will hurt domestic businesses as well. They need to bear that in mind when taking any actions."
Now, an influential figure in Russia's textiles sector has issued a similar warning. Anna Lebsak-Kleimans, the chief of Fashion Consulting Group International, said: "In the case of the adoption of a new package of sanctions, restrictions will mainly affect the premium segment as the majority of EU production is positioned in this segment. This will have a negative effect as local producers will not be able to replace them. At the same time, sanctions will have a negative effect on the middle-priced and budget segment of the market."
It comes as a series of prominent Russian figures lined up to take swipes at the sanctions regime against Russia. The former Foreign Minister Igor Ivanov told RIA Novosti, the Russian news outlet, that they should be lifted without precondition.
He said on Monday: "The sanctions must be lifted without any preconditions, and by doing that, the countries will demonstrate that they are really willing to cooperate to solve the Ukrainian conflict," adding that "the sooner such dialogue is restored, the faster we will rebuild our relations of co-operation and mutual understanding".
A Russian oil tycoon, Mikhail Khodorkovsky, the former head of Sibneft, has said the West can't afford to maintain the sanctions regime.
Khodorkovsky, formerly Russia's wealthiest man and who was imprisoned by Vladimir Putin's government, said: "The West is not capable of taking that level of loss itself, the costs that would bring really influential sanctions on the Russian economy. I'm not all that sure that such sanctions are possible in the first place, at least in the short term."
© Copyright IBTimes 2023. All rights reserved.