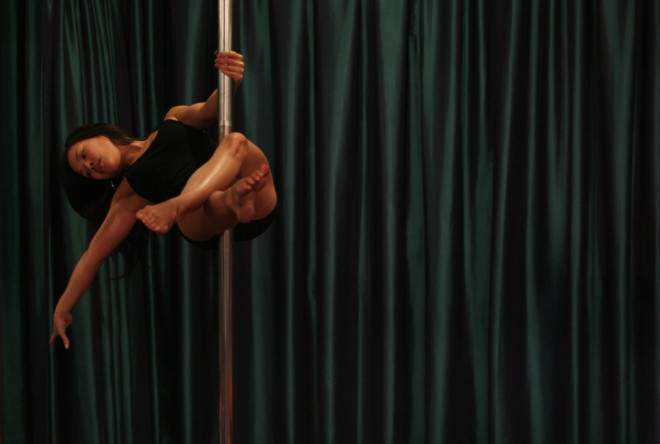 A Pole dancing fitness craze is sweeping the conservative and devout Islamic kingdom of United Arab Emirates. Often associated with adult entertainment clubs and the sex entertainment industry, it has become the new fitness fad across the UAE for women.
Dubai resident Alisha Manton who has been attending pole fitness classes for the last six months admitted it was a fantastic workout.
"Its important to find the right instructor who teaches you the moves correctly. It's a fun and thrilling workout which has helped tone my body really well," she said.
According to the International Pole Dance Fitness Association (IPDFA), modern day pole dancing has evolved into a mainstream exercise routine practised not only professionals and performers, but by fitness enthusiasts, students, and recognised pole athletes.
"Pole fitness is literally an aerial art that combines cardio and strength training. It's a fantastic workout that gives you immense physical strength and muscle power," Francesca Carlson, personal trainer and group exercise instructor, at Optimal Fitness Gym Dubai told Gulf News.
Optimal Fitness reportedly has the tallest pole studio in the Middle East with six 15-foot high vertical bars.
Meanwhile, Vladislava Zhizhchenko, leading instructor at Pole Fit Dubai, revealed that fitness regime is a very effective tool for weight loss.
"It engages the entire body – almost every muscle in the body is worked upon," she said, adding it also helps build self-confidence. "Pole fitness exercise helps release endorphins which are natural anti-depressants. Over time, students feel proud of how their body is shaping up, boosting their self-esteem. Regular attendees also find their body gaining strength and stamina."
Many women including, housewives, spinsters, and single mothers are taking up pole dancing as a means to tone their body, relieve stress or just to try something new.