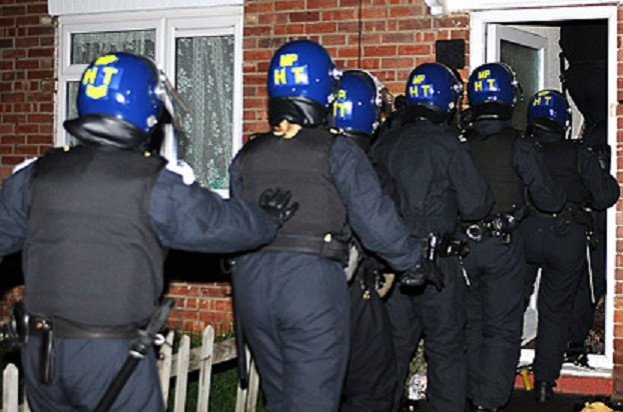 Police have swooped on a string of homes in London in dawn raids on suspected burglars and drug dealers.
More than 1,000 Metropolitan Police officers took part in the biggest-ever coordinated raids seen in the capital.
Nearly 60 people were arrested and 75 search warrants were executed in 'Operation Carbon' across east and north London. The raids were planned to send out a strong message to petty criminals and burglars.
Stolen goods recovered during the raids almost filled a whole room in Scotland Yard.
Detective Chief Inspector Des McHugh, who led the operation, said: "These arrests follow a lengthy intelligence-led operation designed to combat criminal networks within Tower Hamlets and the surrounding boroughs.
"The operation has targeted those concerned in burglary, robbery, handling stolen goods and drugs. Other key suspects have previously been arrested and there will be further searches and arrests to come.
"I hope that this very visual crackdown will increase public confidence in the Met's ability and desire to tackle the criminals who engage in or facilitate these deplorable crimes.
"I thank the local community for their support as well as Tower Hamlets Council for their financial and logistical backing."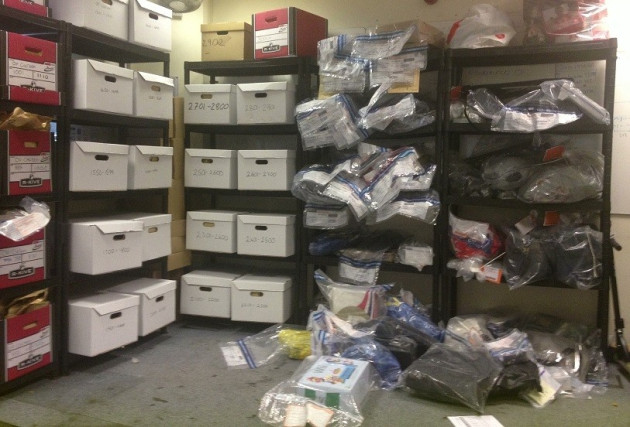 Victim of crime Lorna Mitchison, 81, explained the impact a burglary had on her.
"The burglary was really frightening and a rather infuriating experience.
"You always expect these people to watch the house and wait for you to leave, not wait for you to go to bed so that they can break in. They seemed very clear about which items they wanted and were determined to get them.
"We are much more careful about our things now."
Teacher Niago Simpson was stunned when she got her phone back, after a thief snatched it during a night out with friends.
She advised other victims of crime to contact the police.
She said: "I genuinely didn't think anything could be done or that I'd ever see it again.
"I was really surprised when the police called to say that not only had they recovered the phone but they'd managed to find me as well. I hadn't really thought about being a victim of crime before but to have a positive ending and a tangible result is brilliant."