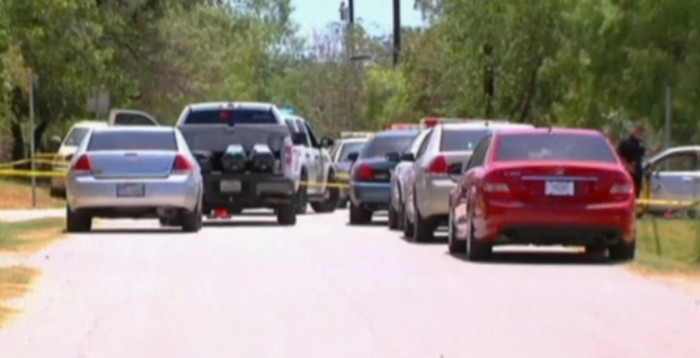 A police chief has been shot dead when he stopped a car about a warrant over a graffiti misdemeanour in a sleepy town in Texas.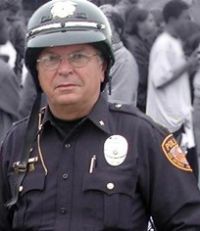 Michael Pimentel was hit at close range in the stomach and shoulder during the confrontation in Elmendorf, a town of 1,500 around 25 miles southeast of San Antonio. He was airlifted to University Hospital but died of multiple gunshot wounds.
Elmendorf Mayor Evelyn Lykins said in a news release: "He embraced the community of Elmendorf not only as its head of law enforcement officer but also as a resident. We will miss him."
In another statement to Newsradio 1200 WOAI the mayor added: "I have no words to express the level of grief and loss that we at the City of Elmendorf feel. Our prayers are with Chief Pimentel's family."
Local Alderwoman Linda Pena Ortiz said: "I know the chief has passed away, and our city attorney and our city administrator will be preparing a statement for the media. It's like a nightmare for all us."
Pimentel had headed a small department of a sergeant, two officers and volunteers for a year and a half. According to the Officer Down Memorial Page he was previously police chief at San Antonio Independent School District Police Department.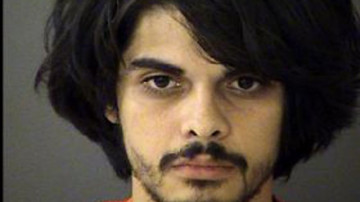 Pimentel's is the fifth death of a Texas police officer this year, three of which have been by gunfire. Last year 13 officers in the state died in the line of duty.
Bexar County Sheriff Susan Pamerleau said: "On even a quiet, peaceful day in south Texas, in a small town, it can turn deadly in an instant. It reinforces the dangers that our law enforcement officers face every single day."
Pamerleau offered her condolences to the officer's family and said a full investigation was underway.
"We have taken responsibility for this continued investigation. It's a very small agency, the chief and a few other officers, and we have the investigative capabilities to investigate this (crime)."
A 24 year-old man, Joshua Manuel Lopez, has been arrested and charged with capital murder of a police officer. If found guilty, Lopez could face capital punishment under Texan state law.