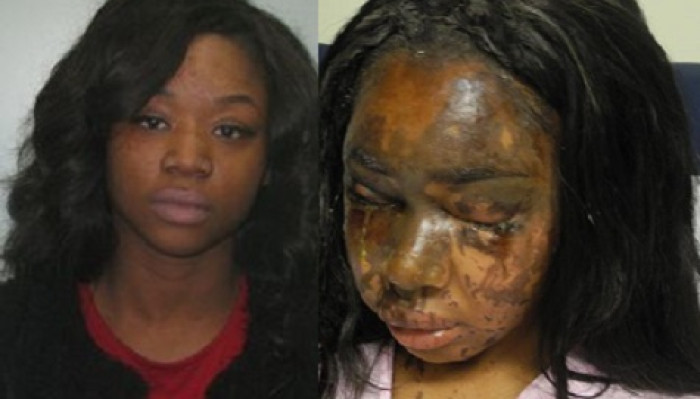 Violent gangs are thought to be behind a rise in the number of acid attacks being reported to police and recorded by hospitals.
Domestic products such as drain cleaners and sulphuric acid are easy to purchase, cheap and are not subject to controls. It is thought gangs use them as a way of humiliating and marking victims for life. In 2012-13 a total of 130 people were treated in English hospitals for assault by corrosive substance, of which 81 were male and 49 were female.
Domestic violence, random attacks and burglaries were also among the occasions when acid was thrown.
In June father-of-two Darren Pidgeon was driving through Rayleigh when a man approached his car. When he wound down his window the man threw acid in his face and punched him. Pidgeon was scarred for life and narrowly escaped being blinded. No motive has been discovered and no-one charged.
In August Jonathan Lynn pleaded guilty to seven offences including actual bodily harm after spraying ammonia at a group of men in a suspected homophobic attack outside Lightbox Club in Vauxhall, south London.
Earlier this year Mary Konye, 22, was convicted of spraying acid in the face of former friend Naomi Oni, also 22, outside her home. Oni was scarred for life.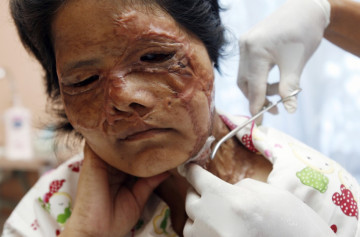 In 2013 50-year-old Bradford man Barry Selby died three days after being shot and immersed in sulphuric acid which ate away his flesh. Selby's son had become embroiled in a feud. Four local men were convicted of his murder.
Former gang member Jermaine Lawlor told the BBC that the threat of acid attack is being increasingly used by gangs.
"If someone sees a knife wound or a scar on your face there's a chance a stereotype is going to be created that (you) don't mess with me, I'm negative, I'm a bad boy," said Lawlor. "But with an acid attack it's so degrading. It's not a knife attack, it's not a gun attack, it's an acid attack – we don't want to kill you, but we want to humiliate you."
In the developing world acid attack victims are overwhelmingly women and children, but in the UK the pattern is different, says Queen Victoria Hospital Burns specialist Baljit Dheansa: "Acid violence in the UK is very different from the numbers and the types of people that are affected in other countries. In the UK it seems to be primarily men that are the victims of acid violence."