Officer on Manslaughter Charge for 'Killing Unarmed Man'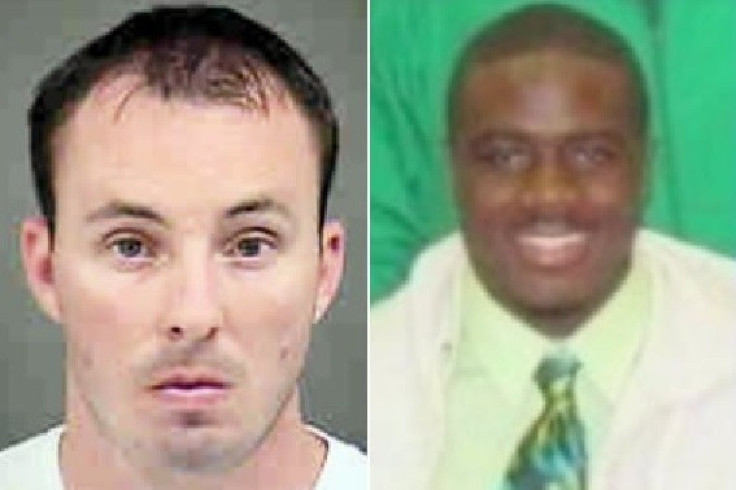 A police officer has been charged with manslaughter after shooting dead an unarmed man who was believed to be appealing for help after surviving a car crash, police said.
Jonathan Ferrell, 24, was shot dead as he "ran towards" police officer Randall Kerrick in Charlotte, North Carolina police said.
Kerrick, 27, has been charged with voluntary manslaughter after an investigation found his actions were "excessive".
Ferrell had sought help in the early hours of Saturday by knocking on the door of a nearby house, police said.
The occupant, a woman, initially assumed it was her husband and opened the door, said Charlotte-Mecklenburg police chief Rodney Monroe.
"To her surprise it was a person she did not know or recognize. She immediately closed the door, hit her panic alarm and called 911," said Monroe.
Police arrived to find a man matching the caller's description a short distance from the home.
Ferrell then ran towards them, and was hit by a Taser fired by another officer, Thornell Little, according to the statement.
Ferrell continued to approach officers after Little had fired his weapon, police added. It was then that Kerrick opened fire, shooting multiple times.
Ferrell was pronounced dead at the scene.
"It's with heavy hearts and significant regrets it's come to this," said Monroe. "Our hearts go out to the Ferrell family and many members of the CMPD family. This is never something easy."
A badly damaged car was found nearby, along an embankment in nearby woods. Police said they now believe the vehicle had been driven by Ferrell.
"We believe that vehicle belonged to the individual who was shot. It's quite possible he was seeking assistance. Based on his accident, it was a pretty serious accident," a source told the Charlotte Observer.
Monroe said he did not believe Ferrell intended to rob the woman. "I don't believe threats were made," he said.
He described Kerrick as "pretty shook up" and "devastated" after charges were brought.
Authorities said that while the initial encounter between Ferrell and Kerrick was "appropriate and lawful", the subsequent shooting was "excessive" and violated the law regarding voluntary manslaughter, according to police.
"Our investigation has shown that Officer Kerrick did not have a lawful right to discharge his weapon during this encounter," authorities said.
The two other officers were placed on administrative leave while the investigation continues.
© Copyright IBTimes 2023. All rights reserved.