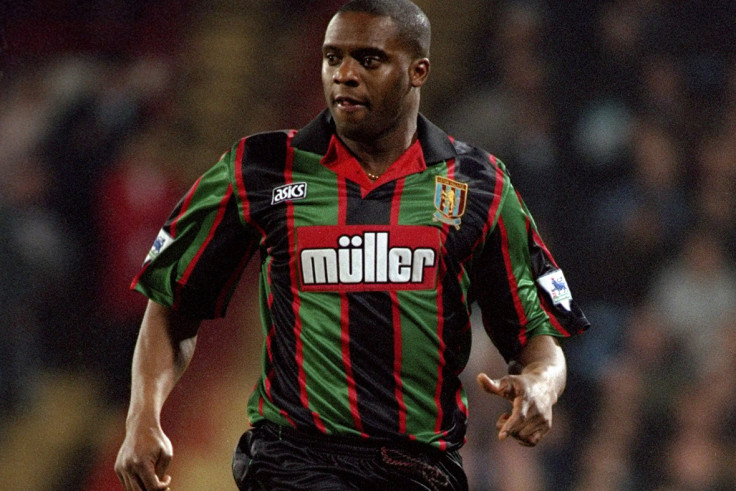 Two West Mercia Police officers are under criminal investigations and could be struck off from the force after former Aston Villa player Dallian Atkinson died following a Taser shot at a home in Telford. The 48-year-old was shot with a 50,000-volt electrical charge in the early hours of Monday morning (15 August) after police received a concerned call about his well-being.
Atkinson, who also played for English sides Ipswich Town and Sheffield Wednesday, died 90 minutes later in hospital. The Independent Police Complaints Commission (IPCC) launched an investigation and on Thursday announced two officers had been served misconduct notices and could face prosecution because of the force they used. They will be questioned under police caution.
An IPCC statement said: "Two West Mercia Police officers have been advised they are under criminal investigation and are also being served with gross misconduct notices. A criminal investigation does not mean that criminal charges will necessarily follow. The IPCC investigation is at an early stage and the position will be kept under review as the investigation progresses."
IPCC Commissioner Derrick Campbell said: "Having carefully considered the evidence gathered so far, we are undertaking a criminal investigation into the circumstances surrounding Mr Atkinson's death and the level and type of force used. Two police officers will be interviewed under criminal caution by IPCC investigators.
"As this is a criminal investigation, the IPCC is limited in the amount of information which can be released into the public domain. I would ask people to be patient during the progress of our investigation and not to add to speculation about the circumstances of Mr Atkinson's death. Speculation across the media as a whole can risk prejudice to the investigation process.
"We will keep Mr Atkinson's family updated and our thoughts remain with all of those affected by his death."