UK armed police fired their guns just seven times during 14,000 firearms operations
Figures show number of times police fired weapons relatively low but still highest since 2009.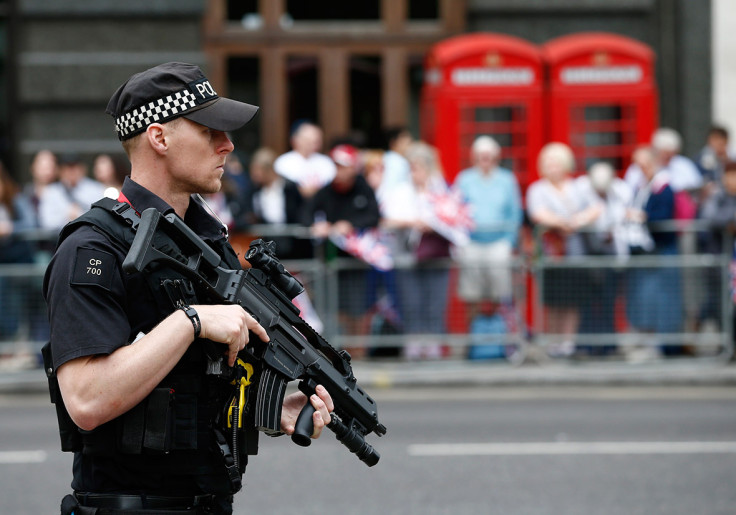 Police in the UK fired their weapons a total of seven times after attending more than 14,000 firearms operations in 12 months, according to figures. Official statistics released by the Home Office show officers discharged their firearms more times in the year ending March 2016 than in any other 12-month period since 2009.
The seven incidents where police fired their weapons is a slight increase from the previous year where there was six. There was also a slight increase of 68 (0.5%) in the number of police firearms operations when compared with the previous year.
The figure of how many times police have fired their weapons does not include incidents of accidental firings, discharges for animal destruction, during police training or for the purpose of deflating tyres. It also does not include officer use of Tasers.
Police firearm operations are defined as incidents in which authorised firearms officers (ACOs) are deployed to protect themselves or others from a person who is in possession or can access a weapon or is "otherwise so dangerous that the officer's use of a firearm may be necessary". They also include pre-planned and intelligence led operations and incidents of a more "spontaneous nature that require a reactive response".
In the year ending March 2016, 12,471 (85%) of all firearms operations involved Armed Response Vehicles – police vehicles carrying armed authorised firearms officers – a slight increase of 184 (1%) on the previous year and an overall decrease of 6,403 (-34%) since the year ending March 2009.
In April, the Home Office released separate figures showing that the number of times officers discharged Tasers in 2015 was 1,921 from 10,329 users of the stun gun. The most commons usage of the Taser was "Red Dot" accounting more more than half of all uses. A Red Dot use of a Taser is when it is not fired, but used to deliberately aim a red laser on the subject.
Che Donald, lead on firearms for the Police Federation of England and Wales, said the figures show the number of times police have discharged their weapons has remained largely consistent year on year. He added: "This shows that it is only in the most serious of circumstances that decision is made to discharge a weapon and highlights the excellent training and decision making our firearms officers have."
© Copyright IBTimes 2023. All rights reserved.