Former city clerk Tyrus Byrd's joy at being elected the first female black mayor of a small Missouri town was short lived. Five of six police officers and three city officials immediately walked off the job.
The departing employees — including the town attorney, water treatment supervisor and clerk — cited unspecified "safety concerns" after Byrd won. The police — two part-time and three full-time officers — quit even before Byrd was sworn in. Byrd says she didn't receive any resignation letters, and records on the town computers have been cleared.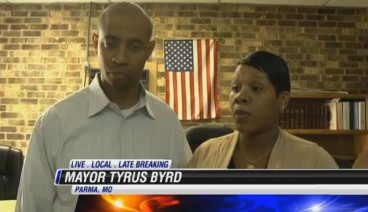 Byrd defeated the incumbent, who had held his post in the tiny town for 37 years, 122 to 84.
"I think it's pretty dirty they all quit without giving her a chance," resident Martha Miller told KFVS-TV. "But I don't think they hurt the town any by quitting, because who needs six police for 740 people?"
Locals say they never see officers around in any case, despite a recent rash of burglaries in the town 550 miles south of Ferguson, where the shooting of African American Michael Brown by a white police officer last year triggered months of protests.
Besides her past work as city clerk, Byrd also does missionary work. Her father told the local news station that she has always had a good relationship with the police.
Byrd will investigate the resignations — but right now she's more interested in getting the town "in order" as she promised her voters.