Thai police have raided the country's biggest and wealthiest Buddhist temple to search for an influential monk wanted on charges of money laundering and accepting £32m ($40m) in embezzled money.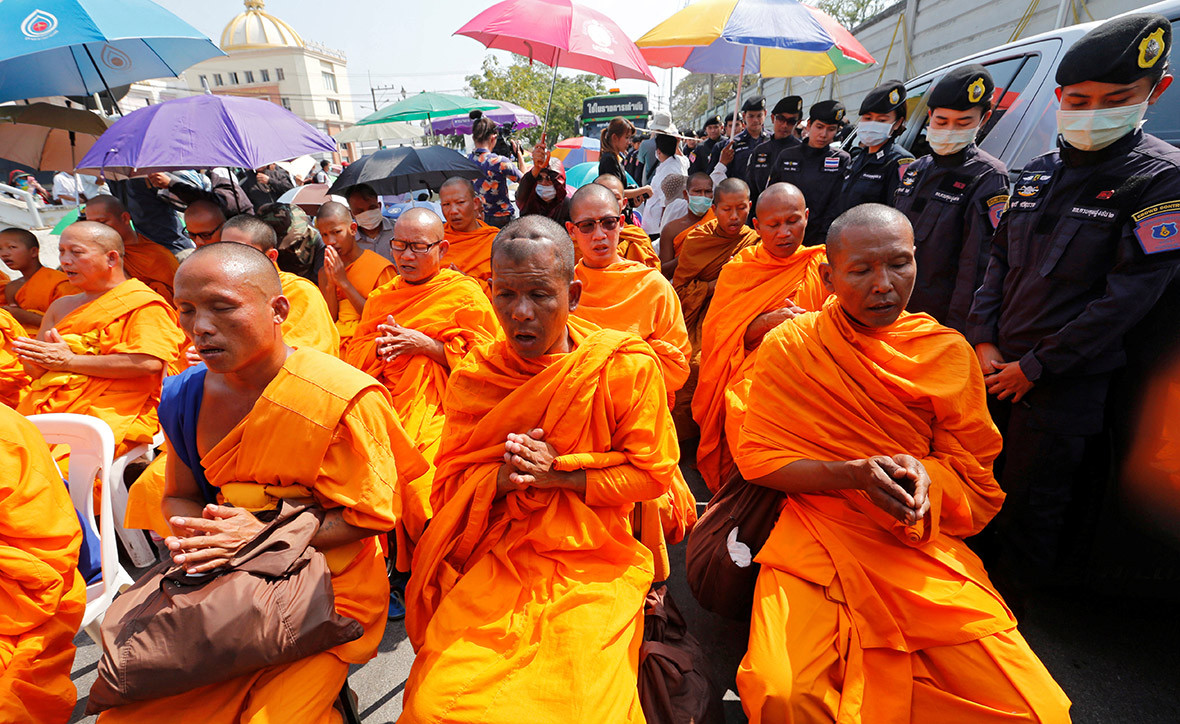 The former abbot, 72-year-old Phra Dhammachayo, faces charges of conspiracy to launder money and receive stolen goods, as well as taking over land unlawfully to build meditation centres. His aides dismiss the accusations as politically motivated. With political parties and many activists silenced since a coup in 2014, the scandal-hit Dhammakaya Temple is a rare institution in defying the junta.
Thousands of black-clad police and personnel in combat uniforms deployed before dawn around the temple compound, which at 1,000 acres (400 hectares) is nearly 10 times the size of the Vatican City. Facing off against them were monks in saffron robes and devotees, who sat on the ground in prayer.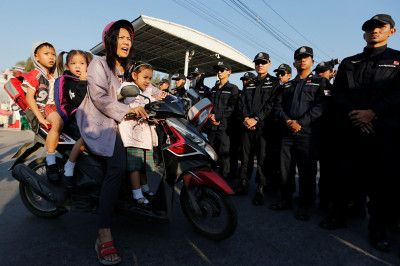 Security forces went in hours after Prime Minister Prayuth Chan-ocha used a security measure that critics dub "the dictator's law" to give forces a free hand to arrest, search, demolish or do anything else they see fit to apprehend the monk. It was not clear if Dhammachayo, who has not been seen in public for months, was inside the temple, known for its vast golden dome seeming to hover like a gilded UFO.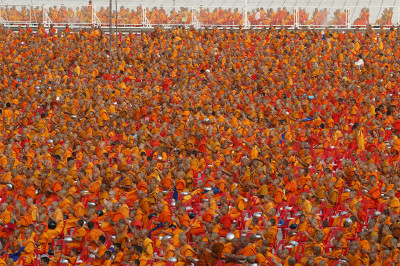 Phra Pasura Dantamano, a Dhammakaya spokesman, said Dhammachayo was innocent and criticised the authorities for being heavy-handed. He estimated that 10,000 followers were in the temple, a figure that could not be confirmed.
The campaign against the sect is also thought to have political motivations because the temple and its followers are seen as supporters of former Prime Minister Thaksin Shinawatra, deposed by a 2006 military coup. The charges were brought under an anti-Thaksin military government that seized power in 2014 and is seeking to erase his power base.
The Dhammakaya sect is controversial for fusing Buddhism theology with what critics call a bourgeois, money-friendly ideology, a message that is appealing to Thailand's burgeoning middle-class. The sect was founded in 1970 and its base ballooned in Thailand's economic boom of the 1980s. Its increasing size and influence drew scrutiny, and Dhammachayo was forced to temporarily step down as the temple's abbot following embezzlement accusations in 1999 and 2002. He resumed his post in 2006 after clearing his name.