Police Scotland has formally included the Muslim headscarf or hijab as part of its uniform in a bid to encourage more women from the community to join the police force. The decision, announced on Tuesday (23 August), comes almost a decade after the London Metropolitan Police approved the hijab as part of its official dress code.
The Scottish police force said the move was aimed at ensuring the service represents the communities it serves. However, the move is in stark contrast to the ban imposed in several French towns on the Islamic swimwear burkini that has led to a new controversy.
Earlier, Muslim women serving in the force were allowed to wear the traditional head covering following approval from the authorities. However, none of the six Muslim women currently serving in Police Scotland wear the hijab on duty.
Making the announcement on the new decision, chief constable Phil Gormley said: "Like many other employers, especially in the public sector, we are working towards ensuring our service is representative of the communities we serve.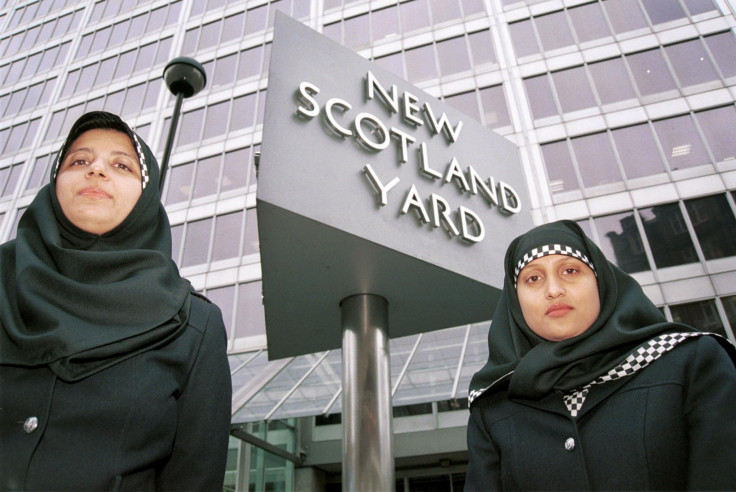 "I hope that this addition to our uniform options will contribute to making our staff mix more diverse and adds to the life skills, experiences and personal qualities that our officers and staff bring to policing the communities of Scotland," Gormley added.
Welcoming the move, Fahad Bashir, the chair of the Scottish Police Muslim Association, termed it as a "positive step in the right direction". He added that the measure will encourage more women from Muslim and minority ethnic backgrounds to join Police Scotland".
"I am delighted that Police Scotland is taking productive steps in order to ensure that our organisation is seen to be inclusive and represents the diverse communities that we serve across Scotland," Bashir was quoted by Press Association as saying.
According to a recent report of the Scottish Police Authority, Police Scotland received 4,809 applications in 2015-2016 from people interested in joining the force, of which 127 applications were from those belonging to ethnic backgrounds.