As politics in the UK and the US descends into ferment, it is striking how well our poets are attuned to the popular mood. Helen Mort is without doubt one of the finest poets writing in the UK today and she remains resolutely true to her working class roots.
Meanwhile two very different grand old men of verse look on askance at current affairs from either side of the Atlantic.
Tony Harrison brims with ire on behalf of Britain's northern proletariat. Frederick Seidel, meanwhile, deplores racial strife and global conflict from his patrician perch over in the US.
Back home again, Hannah Lowe celebrates a slice of the UK migrant experience. And the Dickman twins make the personal political with their moving poems on a family tragedy arising from deprivation in Oregon.
Read on for IBTimes UK's pick of five of the most outstanding summer poetry collections.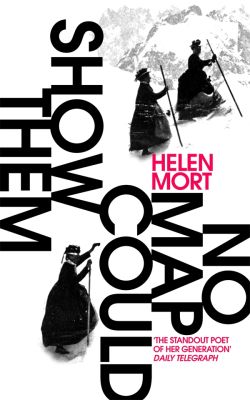 One of the best poets writing in the UK today is a keen mountaineer as well as being highly politicised
Sheffield-born Mort has emerged as one of Britain's most notable poets. She is a keen mountaineer and there are several poems here about tackling peaks around the world. Some feature pioneering female climbers, including Alison Hargreaves, who died tackling the infamous K2. There is also verse on relationships, running and politics. Mort has a strong regional perspective on historic events such as the 1980s miner's strike. Moreover, in a quartet of moving and sometimes visionary poems she celebrates the 1960s fighter for fisherman's rights, Hull fishwife Lillian Bilocca, or "Big Lil". Mort uses straightforward language to convey her insights with striking clarity and depth. It is no exaggeration to say she is a once-in-a-generation talent.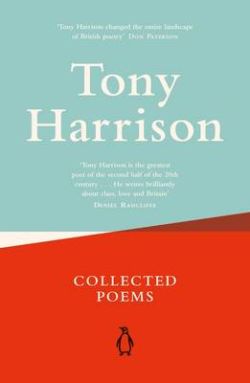 This grand old man of British poetry is still writing elegant verse charged with radical zeal
Harrison, no doubt to his chagrin, has become a pillar of the poetry establishment. He is best known for V, a 1980s poem about the desecration of his parents' grave. Its stanzas were larded with obscenities and prompted efforts to ban its television broadcast. But there's more to Harrison than that. He is prolific – there are more than 400 pages of verse here. Many poems are fuelled by left-wing ire, but the best of them capture everyday working class experience, much of it concerning life in the north when heavy industry reigned. Using polished classical metres, Harrison searches for the sublime in this gritty subject matter. This the first complete paperback collection of his work.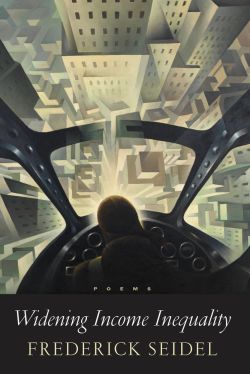 A patrician US poet is still writing memorable poems featuring boho New York and racial strife
Seidel is an 80-year-old US poet, a patrician figure who was mentored way back when by Ezra Pound and Robert Lowell. He writes verse that clips along, often in extended and discursive narratives. A highlight is the opening poem Remembering Elaine's, an elegy to legendary boozy New York hang out. Other poems have sharper edges. Seidel has long been concerned with issues of race and The Ballad of Ferguson Missouri delves into the 2014 shooting of Michael Brown. Surreal juxtapositions fuel some of his most poignant work. Model Train starts with a children's toy before becoming a meditation on the Holocaust and genocide in general. On the evidence of this collection, Seidel is very much still going strong.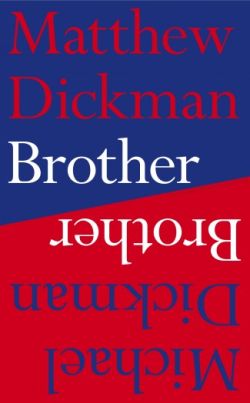 Twin brothers unite to deliver this collection which has a strong focus on their family tragedy
The Dickman brothers are among the most exciting of America's younger generation poets. They are near-identical twins from a rundown area of Portland, Oregon. The brothers do not write poems jointly and so they have made separate contributions to this volume. One half consists of Matthew's poems; then turn the book back-to-front and upside down to get Michael's. Matthew's verse is characterised by intense energy, sometimes angry, often joyful. Michael is more spare, elliptical and abstract. Dominating all their poems here is the tragic death of their troubled elder brother, Darin. By a mysterious alchemy, the twins' approaches complement each other admirably so that the volume becomes something more than its two halves.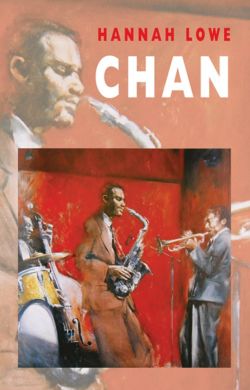 A dramatic celebration of the lives and times of Caribbean migrants to the UK
Lowe's poetry is focussed upon her Chinese-Jamaican father and his milieu between the 1950s and the 1970s. Music features heavily, with many poems in this collection celebrating jazz performers – notably saxophonist Joe Harriott, trumpeter Shake Keane and drummer Phil Seamen. Lowe's verse evokes this subculture's steamy excess in long, loping lyrics. She is also fascinated by the Ormonde, the boat that brought her father over from the West Indies to Liverpool a year before the more famous Empire Windrush docked. Several poems are inspired by entries on the boat's passenger list: Boxer, Dressmaker, Schoolboy and Stowaway. The whole becomes turns into a rediscovery and celebration of a precious segment of the UK's migrant experience.