Pop singer jailed in Egypt for eating banana 'in a suggestive manner'
Shaimaa Ahmed found guilty of "inciting debauchery" after appearing in provocative music video.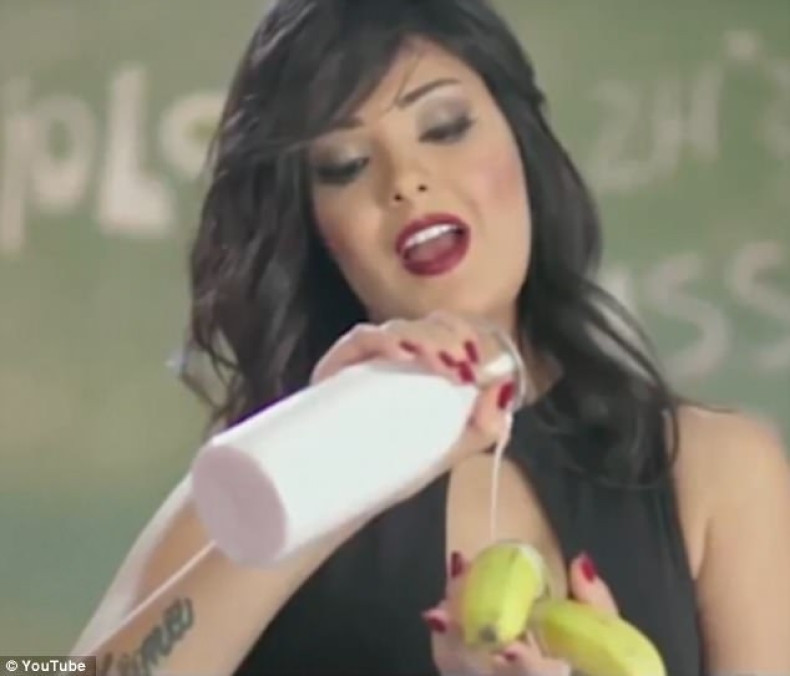 Egypt has jailed a singer who appeared in a provocative music video for "inciting debauchery".
A court sentenced singer Shyma to two years in prison after she appeared in a pop video for the song I Have Issues dressed only in her underwear and eating a banana in a suggestive way.
Shyma, whose real name is Shaimaa Ahmed, was also fined fined 10,000 Egyptian pounds (£420).
The director of the video was also fined and sentenced to two years in prison. Both defendants were found guilty of inciting debauchery.
Amnesty International's Egypt researcher Mohamed Ahmed condemned the sentence.
"[Shyma's behaviour] does not constitute a crime under international law," he told IBTimes UK. "We are calling for the sentence to be quashed and that she is immediately and unconditionally released".
Ahmed said Shyma could appeal against the verdict in a higher court within the next 60 days. He added that it was not the first time an Egyptian singer had been sentenced on a debauchery charge.
Last month, Egypt sentenced 13 LGBT men to three years in prison after finding them guilty of "habitual debauchery." Activists have described the situation in as the "worst LGBT crackdown" in almost two decades.
The crackdown started in late September when several people were detained after holding up rainbow flags at a concert of Lebanese indie rock band Mashrou' Leila in Cairo.
Amnesty has said that some of those arrested have been subjected to anal examinations to determine whether they have had gay sex.
Homosexuality is not explicitly banned under Egyptian law, but LGBT people are routinely arrested on charges of debauchery, blasphemy and immorality in the deeply conservative country.