Egypt has further escalated its crackdown against LGBT people by sentencing at least 13 men to three years in prison because of their sexual orientation.
Defence lawyer Ishaq Wadie said on Sunday (26 November) that the men received prison sentences after they were found guilty of "habitual debauchery."
Wadie said the men were released on bail of 5,000 Egyptian pounds ($283) each until their appeals trial.
Homosexuality is not explicitly banned under Egyptian law, but LGBT people are routinely arrested on charges of "debauchery", "blasphemy" and "immorality" in the conservative country.
In recent months, Egyptian authorities have arrested more than 70 people in what human rights activists have described as the country's "worst crackdown against LGBT people" in almost two decades. 69 people remain in detention.
The crackdown started in late September when several people were detained after holding up rainbow flags at a concert of Lebanese indie rock band Mashrou' Leila in Cairo.
Amnesty has said that some of those arrested have been subjected to anal examinations to determine whether they have had gay sex.
"In a matter of days the Egyptian security forces have rounded up dozens of people and carried out five anal examinations signalling a sharp escalation in the authorities' efforts to persecute and intimidate members of the LGBTI community following the rainbow flag incident," said Najia Bounaim, North Africa Campaigns Director at Amnesty.
Amnesty International's Egypt researcher Mohamed Ahmed previously told IBTimes UK that the Egyptian media has launched a "smear campaign" against LGBT people.
"They have tracked people down through their online dating applications and charged them with habitual debauchery and promoting sexual deviance," he said.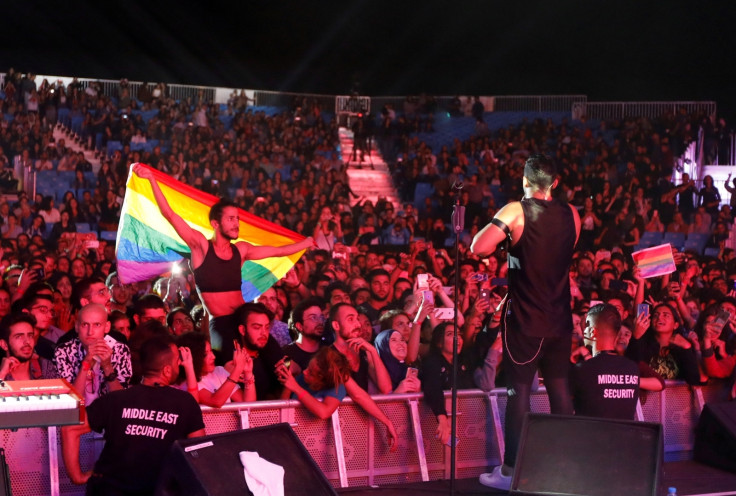 Ahmed described the arrests as "the worst crackdown against LGBT people since 2001" when police raided a party on the luxury Queen boat and detained 52 gay Egyptian men.
Earlier this month, Amnesty condemned a bill proposed by the Egyptian parliament that would criminalise homosexuality. If the bill becomes law, people who perform homosexual acts could face between one and three years in prison. Repeat offenders could face a five-year prison sentence.
"This deeply discriminatory bill would be a huge setback for human rights and another nail in the coffin for sexual rights in Egypt," Bounaim said.