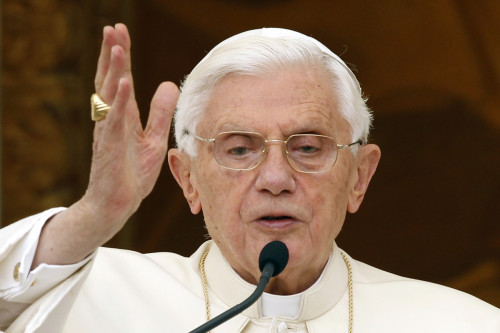 A document obtained by The Associated Press reveals that Pope Benedict XVI defrocked nearly 400 priests in just over two years, for molesting children.
It's the first time that the Vatican has provided details on the number of priests who have been defrocked for such offences.
Previously it had only revealed the number of alleged cases of sexual abuse that had been reported.
The Vatican has been collecting data to support the Holy See ahead of a U.N. committee this week in Geneva.
Archbishop Silvano Tomasi, the Vatican's U.N. ambassador in Geneva, referred to just one of the statistics in the course of eight hours of criticism and questioning from the U.N. human rights committee.
Tomasi conceded that there is "no excuse" for child sex abuse, as he and others were questioned by a U.N. committee about the Catholic Church's handling of paedophile priests.
It was the first time the Vatican has been forced to answer allegations so publicly that it enabled the sexual abuse of children by protecting such priests.
Benedict XVI shocked the world in February 2013, when he became the first pope to resign in almost 600 years.
He claimed that his resignation was prompted by God, who told him to do it during a "mystical experience".
In a statement, Benedict cited his deteriorating strength due to old age and the physical and mental demands of the papacy. He also declared that he would continue to serve the church "through a life dedicated to prayer".
He was succeeded by 76-year-old Argentinian Archbishop Cardinal Jorge Mario Bergoglio, known as Pope Francis.