Hitler's Pope Pius XII Saved Thousands of Jews, Claim Vatican Documents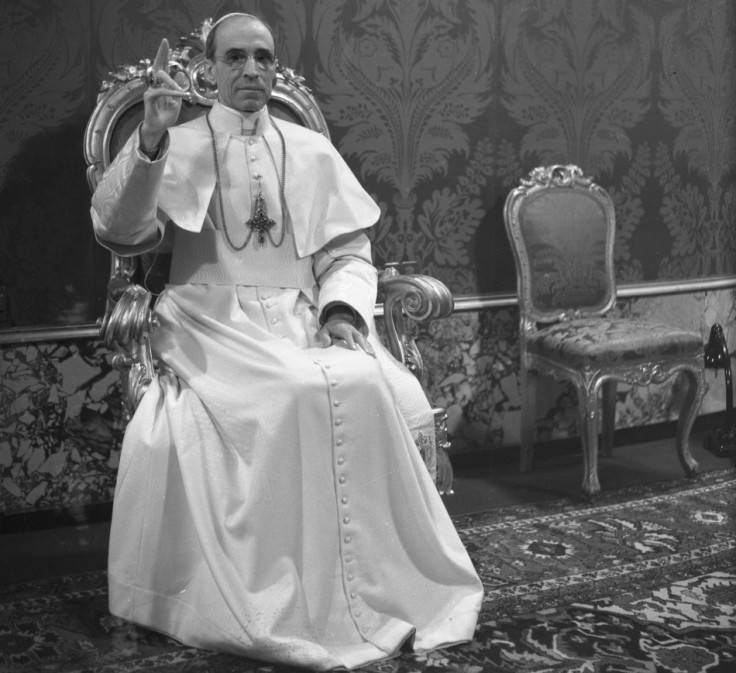 Previously dubbed Hitler's Pope for allegedly turning a blind eye to the Holocaust, Pope Pius XII's reputation may be restored by new information found by a British author.
The Pope's Jews, a book by Gordon Thomas, reportedly reveals the role played by Eugenio Pacelli, elected Pope a few months ahead of the German invasion of Poland in 1939, in saving the lives of thousands of Jews from Nazi persecution.
Based on previously unpublished Vatican documents and statements by Holocaust victims and wartime priests, the book reveals the existence of a secret operation personally overseen by the Holy See to shelter Jews across Nazi Europe.
According to Thomas, a Protestant, Pius XII allowed the establishment of safe houses in a number of convents and monasteries and blessed the fabrication of fake documents identifying thousands of Jews as Catholics.
Under him, the Vatican instructed priests to issue hundreds of baptism certificates for Jews hidden in Genoa, Rome and other parts of Italy, where racial laws were first implemented by dictator Benito Mussolini in 1938.
Another 4,000 Jews were hidden in Vatican-owned buildings across Italy and a priest was put in charge of extensive funds to provide them with food, clothing and medicine.
Documents attesting to the Catholic faith were fabricated by the Vatican for more than 2,000 Jews in Hungary.
"Gordon Thomas has found primary sources. He has tracked down family members, original documentation and established what really was a universal perception prior to the 1960s. He's shown what the people at the time - victims, rescuers and villains - all knew: that Pius XII was a great supporter of the victims of the Holocaust," Prof Ronald Rychlak, the author of Hitler, the War and the Pope, told The Observer.
Pius XII was first vilified in Rolf Hochhuth's 1963 play The Deputy, A Christian Tragedy which accused him of connivance with the Nazis.
The play blamed Pacelli for failing to publicly condemn the horrors of the Holocaust and Hitler's racial policies.
Other recently discovered documents have revealed how Pacelli actively opposed Hitler's regime and had also prepared a confidential document, telling his aides what measures to take in the event of his abduction by Nazis.
Pacelli was declared "Venerable" on the road to beatification by Pope Benedict XVI in December 2009.
The Pope's Jews is published in March.
© Copyright IBTimes 2023. All rights reserved.