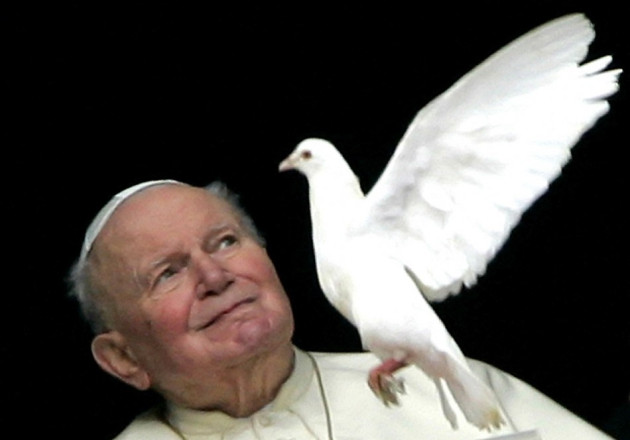 Popes John Paul II and John XXIII are to be named saints on 27 April 2014, the Vatican has confirmed.
Pope Francis announced the date his two illustrious predecessors will be canonised during a meeting with cardinals inside the Apostolic Palace.
Born Karol Józef Wojtyła, John Paul II was elected pontiff in 1978 and remained in charge until his death in 2005. John XXIII, born Angelo Giuseppe Roncalli, was head of the Catholic Church from 1958 until his death five years later.
In July Francis heralded the unexplained healing of a Costa Rican woman as a miracle caused by John Paul II, paving the way for his fast-track sainthood.
Two confirmed miracles are usually needed for canonisation. John Paul II's first miracle was the healing of a French nun suffering from Parkinsons.
Vatican rules were bent for John XXIII, as the Italian, born Angelo Giuseppe Roncalli, is to become a saint despite having only one miracle on his record.
Roncalli, who became known as the 'Good Pope', is much revered for his role in the Second Vatican Council.