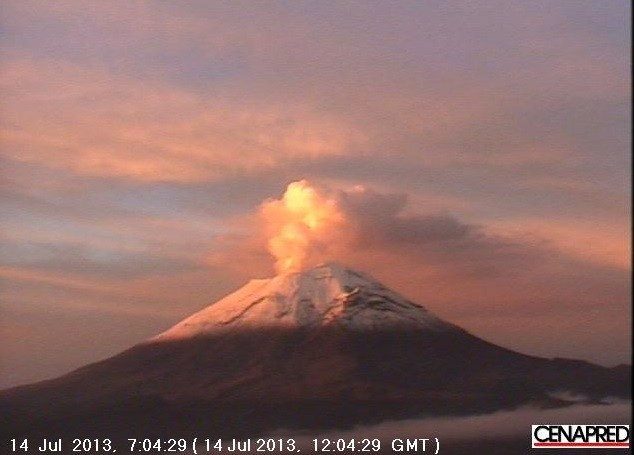 A small earthquake and more frequent "exhalations" from Mexico's Popocatepetl volcano have prompted seismologists to increase the alert level.
The volcano, which has emitted ash almost every day since 1994, has become increasingly active in recent months. Mexican authorities have raised the alert level to Yellow Phase 3 - the third highest warning on the country's seven-stage scale.
The National Disaster Prevention Centre (Cenapred) said that the volcano had been registering "exhalations" every hour but because of the dense clouds, it could not verify if the volcano was spewing ash.
Cenapred said that as well as 42 low-intensity exhalations, Popocatepetl had registered six explosions and a volcano-tectonic earthquake, which measured magnitude 2.5.
The report also confirmed the presence of a lava dome measuring 250m wide and 20m thick.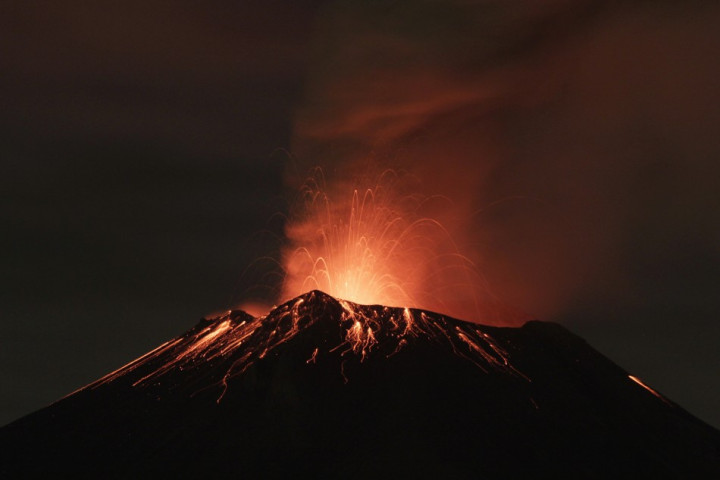 Access to the volcano has been restricted to a 12km radius around its crater. Roads between the Puebla and Mexico states are open only to controlled traffic.
Volcanic activity led to Puebla international airport being closed for several hours recently because of ash falls. Passenger flights to Houston, Dallas, Monterrey, Cancun, Tijuana and Guadalajara were cancelled along with cargo flights.
The earthquake could be a warning that the earthquake was about to erupt, said scientists.
Researchers said that earthquakes reach a point of such rapid succession that they create a signal called a harmonic tremor.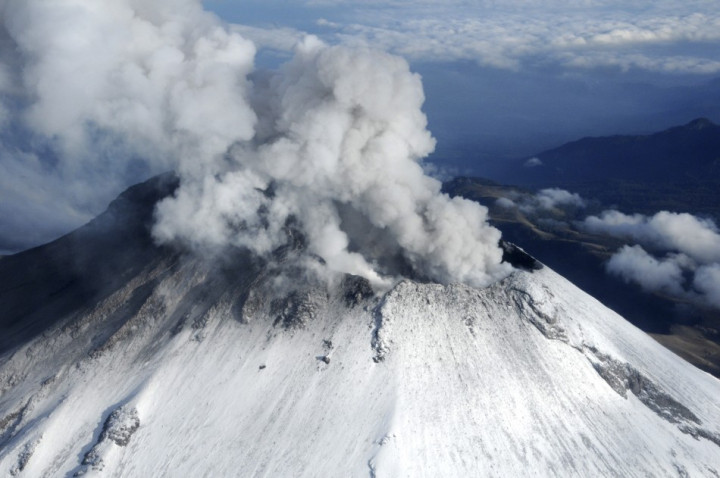 Analysis of the eruption sequence at Alaska's Redoubt volcano in March 2009 showed that the tremor became increasingly frequent until it stopped abruptly just before six eruptions shook the mountain.
Alicia Hotovec-Ellis, a member of the research team, said she believed that the earthquakes were caused by magma forced through a narrow conduit inside the volcano. As the magma sticks to the rock surface, the pressure moves it higher and higher.
Every time the magma is moved in this way, an earthquake takes place, she said. "Because there's less time between each earthquake, there's not enough time to build up enough pressure for a bigger one," Hotovec-Ellis said.
"After the frequency glides up to a ridiculously high frequency, it pauses and then it explodes."