Her older sister Kim Kardashian rose to notoriety after her sex tape leaked online, but it seems that it is actually Khloe Kardashian that has a penchant for adult entertainment. The 31-year-old reality star has revealed that she loves porn.
The TV personality opened up about her x-rated viewing habit during an episode of her chat show Kocktails With Khloe, admitting to guests Real Housewives of Beverly Hills cast member Lisa Rinna, YouTube sensation Glozell Green, Straight Outta Compton star Marlon Yates Jr and actor Kirk Fox, that she regularly indulges.
When Rinna broached the post-watershed topic by asking: "Do you watch porn?" Kardashian quickly responded: "Yes, I love porn. I'm all for porn." While she didn't reveal where she gets her porn, Pornhub is one of the world's most-viewed pornography web sites with 78.9 billion online video views a year.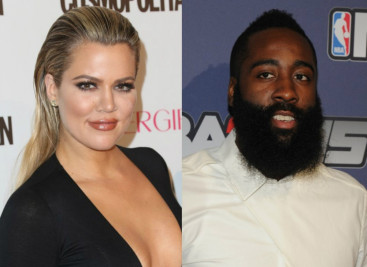 Glozell seemed pretty shocked by the revelation, but Rinna appeared genuinely intrigued and followed up with the question: "Do you watch it with your man?"
This time around Kardashian, who recently split from boyfriend James Harden after he cheated and has put her divorce from estranged husband Lamar Odom on hold, was not so forthcoming. "I don't have a man at the moment," she said.
Ahead off the show Kardashian hinted to fans that they could expect a no-holds barred type of craziness. "Tonight is probably the craziest discussion we've had around the table! #KocktailswithKhloe, "she teased.
Elsewhere, in the new segment titled 'Konfronting the Rumour', she admitted that her family had to give credit to the Kim's 2003 sex tape with Ray J for the "initial notoriety" it gave the family. "We're going into the twelfth season, you have to give credit to that," she said.
She also spoke frankly about her ending her romance with Harden. "He sought me out, he wanted to be committed...and then he wasn't committed. I found out he wasn't, and I've got the receipts to prove it," she explained. "So Koko had to let go go.
She continued: "I've never ever cheated in my life. My mom cheated on my dad...and I saw how it destroyed my dad...and I was like 'I don't want to do that'."