Khloe Kardashian proves Strong Looks Better Naked with new nude photos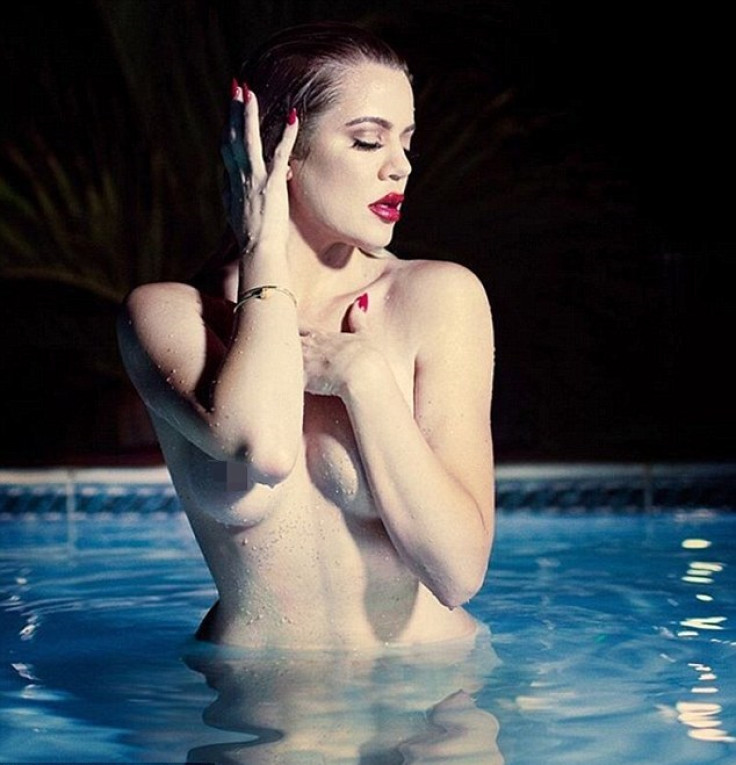 Khloe Kardashian seemed to be proving that, as the title of her new book says, Strong Looks Better Naked, as she posted more nude pics of herself on Instagram. The images, which appear to have been taken during the Kardashian sister's recent trip to St Barths, show the reality star baring all as she "channeled her inner Marilyn Monroe."
Wearing nothing but red lipstick and nails and leaving little to the imagination, the 31-year-old is seen lying naked in a swimming pool, her arms strategically positioned, barely protecting her modesty.
She also shared a second photo showing her partly submerged in the water. The impromptu nude shoot happened during a family holiday in August, and as she explained it was the result of a combination of dutch courage and boredom. Posting the images on her website KhloeWithAK.com the 31-year-old wrote: "Soooooo yeah this happened...."
The photos were reportedly taken by her 20-year-old sister Kendall Jenner after the pair got "bored" after "everyone else had gone to sleep". "We started drinking a little and somehow this impromptu photo shoot turned into a fully nude photo shoot. Even though I've worked really hard on my mind and body to get to this point, I am still shocked I had the courage to do this shoot," she admitted.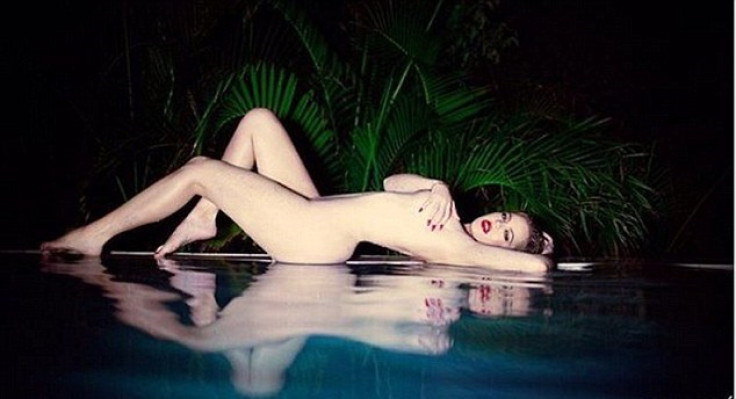 In December the reality TV star was photographed with her shapely derriere covered in pink and blue glitter. "Thank God I have incredibly talented best friends or we could never capture moments like this," she said at the time.
Khloe has transformed her figure after taking to the gym as she coped with her split from husband Lamar Odom, and it seems she's keen to show off the results of her hard work. The Kardashian beauty has been documenting her fitness regimen in her bestselling book Strong Looks Better Naked.
© Copyright IBTimes 2023. All rights reserved.