Your Uber ride will be even cheaper in London now as the transportation network company has launched uberPool option that allows you to share your ride with a stranger. You pay 25% less than what you pay for uberX, one of the private car services by Uber with low-cost option.
The "cheaper, smarter and shared" option will be available for Londoners from 4 December. You get 25% discount irrespective of whether you are sharing the ride with a co-rider heading in the same direction. Uber promises to keep your payment and personal information secret from your co-rider, except your first name.
Currently, the ride is limited to central London and Heathrow Airport. With uberPool, there are a maximum of two persons per pick-up; you can only request for one more person and your co-rider will also be allowed two people.
Uber says like other Uber services in London, uberPool drivers are also insured and licensed by Transport for London (TfL). You can get details of the driver and even track your car's arrival in-app. Customers can also use the "Share my ETA" feature to send a live map of your journey to your family.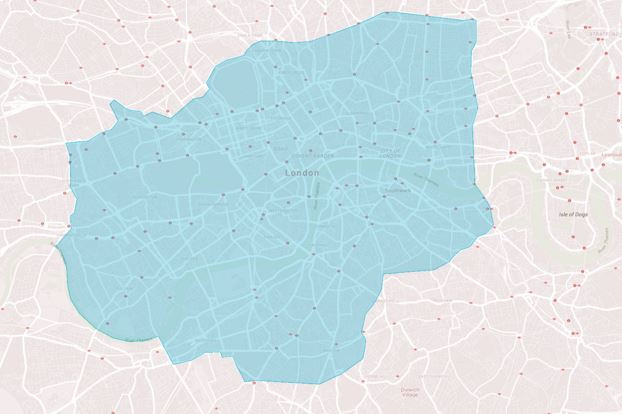 "uberPOOL is the smart new option that matches you with another Londoner heading the same way, letting you share the car, reduce the cost – and ensure only one car is making the journey rather than two. Whether or not your journey is matched, you'll save 25% compared to similar uberX journeys," notes Uber.
Uber adds that the new service will mean less environmental damage and congestion. In the first eight months since uberPool was launched in San Francisco, there were more than five million trips, which saved about 7.0 million miles and 1,400 tons of carbon dioxide.
How does it work?
Slide left to get the uberPOOL option. Note that each pick up is limited to two passengers only.
Enter your destination details and request. Now agree to share your journey and your first name with the co-riders then pay a separate fare.
That's it; your car should be right on the way there. You could be matched with another rider heading in the same direction.
"We welcome new services that widen choice and make life easier for Londoners. Ride sharing services using licensed private hire vehicles do not require a separate operator's licence, so we have not licensed UberPool separately from Uber's main licence. However, these services do require the specific consent of each customer involved. Although we believe this is the first example of a formal private hire ride sharing service in London, an app-based taxi sharing service has already been launched in London," Garrett Emmerson, TfL's chief operating officer for Surface Transport told the Telegraph.
"As regulator of the Capital's private hire industry, we work to ensure that operators put appropriate controls in place to protect the safety of customers. We sought and received assurances from Uber on some important issues around strangers travelling together, data protection and insurance, before this new service was launched," he added.
Additional information about uberPool
Timing: You will not have to wait for a long time once you have requested a ride. It would take the same time as uberX does. But when you get a co-rider, the ETA time might increase by a few minutes, but not late.
To cancel Pool trip: If you cancel a trip after confirming, you might have to pay £2 as cancellation fee. But in case the car does not come on time and the ETA goes up by say two minutes then you will not have to pay anything. The driver will wait for you for two minutes, but if you are not there within time, you might be charged £5 as cancellation fee.