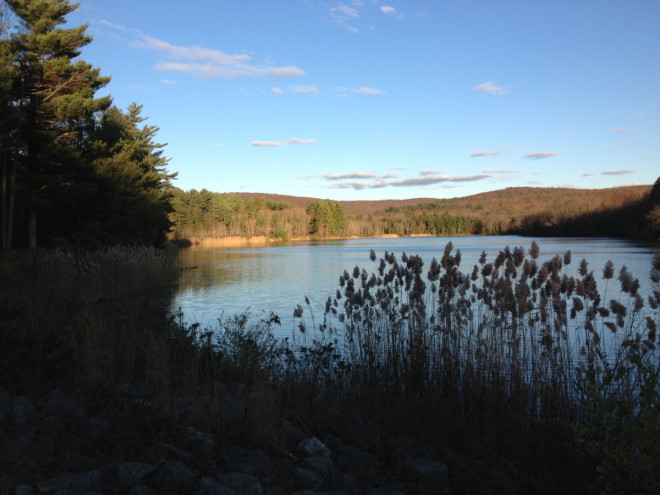 A Portland reservoir has been contaminated by a teenager urinating into the water, leading city officials to flush away 38 million gallons of treated water for customers.
Three men were caught on CCTV near the 7.5m-gallon Mount Tabor Resevoir No 5 in southeast Portland. One of the males urinated through an iron fence before the other two tried to scale the reservoir fence, officials said.
Police cited three men on accusations of trespassing and one was also given a citation for public urination. Police have not released the names of the men and have not decided whether to charge anyone with additional crimes.
"The basic commandment of the Water Bureau is to provide clean, cold and constant water to its customers," bureau administrator David Shaff said, defending the decision to flush the water. "And the premise behind that is we don't have pee in it."
The water will now be drained into the sewage system then a treatment plant before being dumped into the Columbia River. Shaff remains unconcerned about replacing the large amount of water, however.
"It's easy to replace those 38m gallons of water," Shaff said. "We're not in the arid Southwest. We're not in drought-stricken parts of Texas or Oklahoma."
The water had already been treated and goes into mains which distribute to customers. The urine would not have posed a risk to customers since animals usually do the same.
The difference being that Shaff did not wish to distribute deliberately contaminated water.
"There is at least a perceived difference from my perspective," he continued.
"I could be wrong on that, but the reality is our customers don't anticipate drinking water that's been contaminated by some yahoo who decided to pee into a reservoir."
Co-founder of the Friends of the Reservoirs Floy Jones condemned the decision to flush away so much water as "extremely wasteful".
Three years ago, the city flushed 8 million gallons of water after a 21-year-old Molalla man peed in Mt. Tabor Reservoir 1, according to The Oregonian.
City officials calculated that flushing out the water and the clean-up operation cost around nearly £30,000.
Video of youths caught urinating in a Portland reservoir