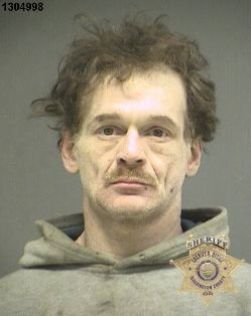 Detectives have arrested a man for sexually abusing a horse, which they believe had been occurring for over a period of eight months.
Tony Hall-Rivas was arrested at his home in Oregon, and he is suspected of multiple incidents of trespass into a barn to commit sexual offences against the gelding horse.
Police believe the abuse began as far back as September 2012. There was concern as the abuser was becoming bolder, increasing the frequency of his attacks. He was scared away by the horse's owner on various occasions but was able to evade capture.
During the police investigation, detectives found items of evidence left in the barn, according to The Oregonian. A hat was submitted to the Oregon State Police Crime Lab for DNA analysis, said Sergeant Bob Ray, a Washington County Sheriff's Office spokesman.
A DNA match on the hat showed that it belonged to Tony Hall-Rivas of Oregon.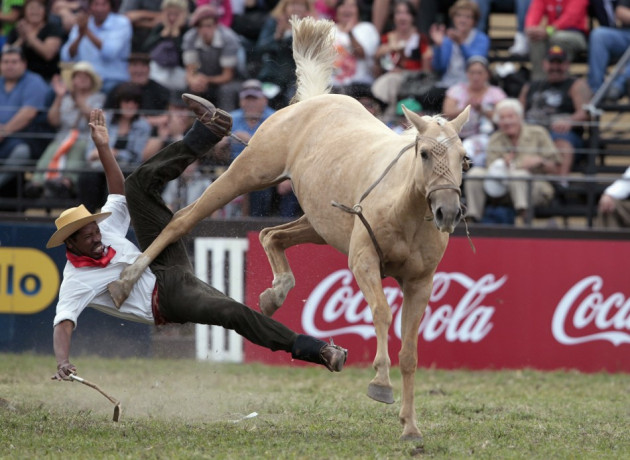 "Over time, he became more brazen in his actions," Ray said. "Which is how we were able to obtain evidence that he left behind."
The 47-year-old was charged with five counts of trespass, five counts of second-degree burglary and eight counts of sexual abuse of an animal, which is classed as a misdemeanour.
Hall-Rivas is being held on $20,000 (£13,000) bail. Police believe a second horse may have been involved.
There have been several other cases of horse abuse in recent months. In February, 29-year-old Andrew Mendoza reportedly confessed to Texas police that he had sex with a neighbour's mare and was "trying to make a horseman baby" with the animal.
Last November, 36-year-old Michael Francis Klan of Australia was sentenced to two years' probation for having sex with a horse, recording the incident and sending the video to his ex-wife.
In 2011, Sunday Moyo, a Zimbabwean man was caught have sex with a donkey. At his court appearance, he told the magistrate: "Your worship, I only came to know that I was being intimate with a donkey when I got arrested.
"I had hired a prostitute and paid US$20 (£13) for the service at Down Town night club and I don't know how she then became a donkey."