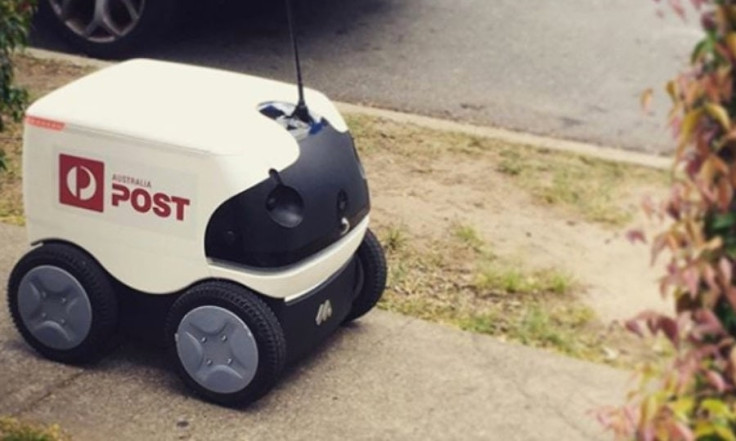 An automated delivery robot has begun shipping parcels for Australia Post, but experts say "Billy the Box" is ultimately a flawed design.
Australia's government-run delivery company is trialling the "drinks cooler on wheels" in a Brisbane suburb over the next four weeks. Residents who miss delivery during business hours can request the robot redeliver the parcel in the evening. Billy the Box can only be opened by a code sent to the recipient via SMS.
But for the robot to work, it needs to be accompanied by a human and can only carry one package at a time.
Peter Corke, a robotics expert at Queensland University, told The New Daily that the Billy's effectiveness would be limited.
"The fact it needs a human minder clearly makes it uneconomic. Carrying a single parcel at a time makes it uneconomic," Corke said.
"To require a robot and a human to deliver one parcel when one guy in a truck can deliver a number of parcels without a hitch is not worth it."
Corke ultimately said the robot "doesn't sound very useful. People don't care how the parcel gets to their house, people don't like having to be at home waiting for a parcel to be delivered, people just want their parcel delivered quickly and securely, and a robot may or may not be the answer to that."
There are also practical concerns, according to Corke. "How does it cross the road? How does the robot push the button? How do you stop it from being picked up and put on a truck and taken away? In a research sense we have the technology to do it, but whether it makes economic sense to put that much computing and senses on a vehicle that delivers a single parcel. it doesn't sound likely to me."
Australia Post chief technology officer Tien Ti Mak said the robot would use safety lights and sensors to avoid obstacles (like a Roomba vacuum).
"We know that receiving a 'sorry we missed you' card can be frustrating," Mak said. "So we're looking at new ways to redeliver parcels after hours when more people are likely to be home. Australia Post has continually embraced innovation and trialled new ideas throughout its 208-year history".
Costs have not been revealed for the new delivery service. According to productreview.com.au, Australia Post has a customer satisfaction rate of just 1.6 stars (out of five) from about 3,600 reviews.