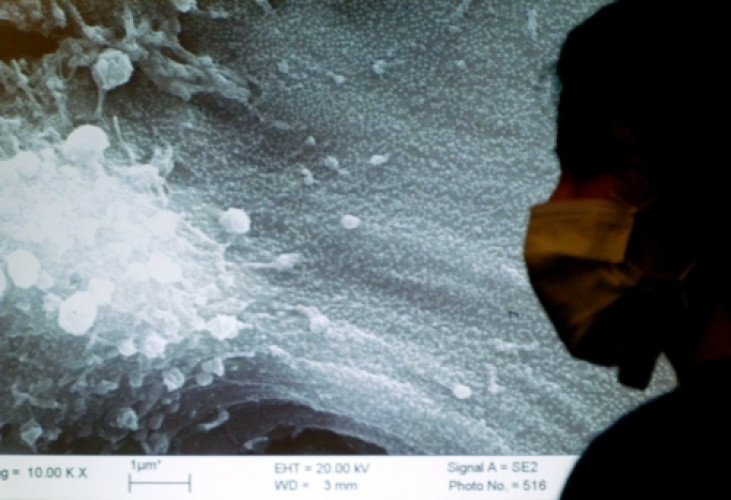 A potent antibody that neutralises the Middle East Respiratory Syndrome coronavirus (Mers-Cov) has been discovered that could lead to a treatment for the virus, which has killed over 500 people since its discovery in 2012.
Mers-CoV is a highly lethal infection believed to have been transmitted to humans by camels. So far it has spread across at least 26 countries, with the most recent outbreak taking place in South Korea, where 185 cases and 36 deaths were confirmed by the World Health Organization. Meanwhile, Manchester Royal Infirmary shut its A&E department on 27 July following two suspected cases.
At present, there is no vaccine or treatment for Mers-CoV and measures to combat human infections are being developed by scientists around the globe.
Researchers at the Institute for Research in Biomedicine, Università della Svizzera Italiana, in Switzerland, have – for the first time – found an antibody that neutralises multiple strains of the infection.
Publishing their finding in the journal PNAS, researchers said the antibody – LCA60 – binds to a unique site on the viral spike protein and appears to neutralise the infection of Mers-CoV by interfering with the binding to CD26 – the cellular receptor for the virus.
Researchers isolated the antibody from cultured memory B cells from a 49-year-old man infected with Mers who was in hospital in London for over 200 days in 2013.
In mice models, the authors also showed that injecting LCA60 both before and after infection significantly reduced the viral load in the lungs. This was also true of the antibody with intranasal delivery.
They said this is important as it means the antibody could be used both preventatively and following exposure.
"Importantly, using mice transduced with adenovirus expressing human CD26 and infected with MERS-CoV, we show that LCA60 can effectively protect in both prophylactic and postexposure settings," they concluded.
"This antibody can be used for prophylaxis, for postexposure prophylaxis of individuals at risk, or for the treatment of human cases of Mers-CoV infection.