A "potential disaster" has been averted in Washington DC after a 43-year-old man was arrested at the Trump International Hotel with two guns having made making threatening remarks, say police.
Authorities say they arrested Pennsylvania physician Bryan Moles after receiving a tip-off that he had been behaving suspiciously.
Moles, of Edinboro, was taken into custody at the hotel, where he was staying as a guest, police said, citing a potential threat against someone whom the Secret Service protects.
Metropolitan Police chief Peter Newsham said he had received information from the Pennsylvania State Police at about 12:30am local time, saying that someone had reported Moles was travelling to the hotel with weapons and ammunition.
After he checked into the hotel about 30 minutes later police said they found in his car an assault-style rifle, a Glock 23 pistol and 90 rounds of ammunition in Moles' vehicle.
"I was very concerned about this circumstance," Newsham said reported the Associated Press (AP).
He added: "I believe the officers and our federal partners, and in particular the tipster, averted a potential disaster here in our nation's capital."
A police report stated that officers spotted a firearm in Moles' vehicle whilst another was found inside the glove compartment.
According to Sky News, Newsham said his motive was being investigated and there was not enough information to charge him with making threats.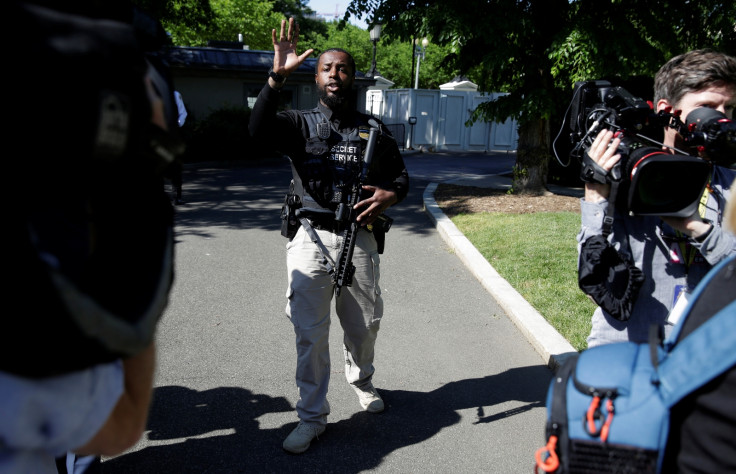 However, the Secret Service said that their agents are investigating potential threats.
In a statement, it said: "Special agents from the Secret Service Washington field office and officers from the Metropolitan police department (MPD) investigated a report of a potential threat against Secret Service protectees.
"The Secret Service received information from a concerned citizen and Trump International Hotel security staff.
"An individual was subsequently located at the Trump International Hotel in Washington DC, agents and officers recovered a semi-automatic assault style rifle and a handgun in the individual's vehicle.
"Brian Moles of Pennsylvania was arrested by MPD officers for illegal possession of the firearms. At no time were any Secret Service protectees at risk."
Following the incident, Moles has been charged with two counts of carrying a pistol without a licence and possessing unregistered ammunition.
Trump was believed to be at the White House meeting the prime minister of Vietnam, Nguyễn Xuân Phúc, although he was not in danger at any time.
On 17 January a man suffered burns after trying to start a fire outside the same Trump International Hotel just days before Trump's inauguration.