Pound keeps gains ahead of Q2 UK GDP and FOMC rate decision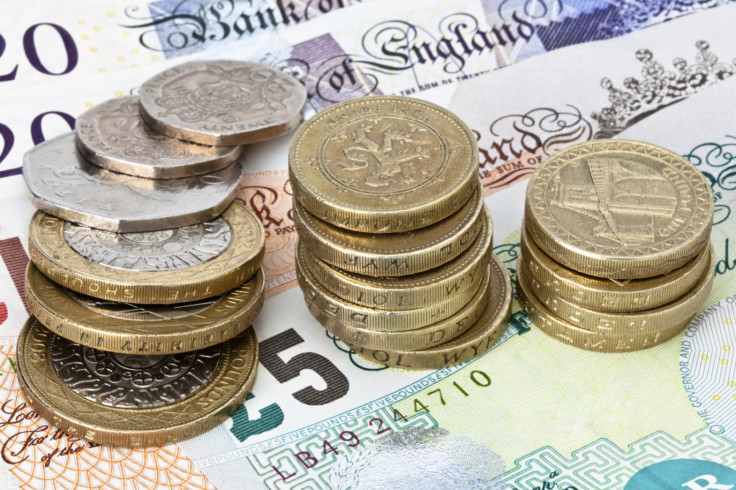 The pound has held its previous day's gains during Asian deals on Tuesday (28 July) with the market waiting for the second quarter GDP data due later in the day.
The GBP/USD traded at 1.5563 at 4:45 am GMT from the previous close of 1.5561. The pair had risen to as high as 1.5596 on Monday before ending the day off highs as US data came in better than expected.
Durable goods orders grew 3.4% in June, rebounding from a decline of 2.1% in the previous month, beating analysts' expectations of 3% growth.
Pound traders are now waiting for the UK growth data due at 8:30 am GMT. As per forecasts, the preliminary estimates should show the year-on-year expansion rate dropping to 2.6% from 2.9% in the first quarter even as the sequential rate would increase to 0.7% from 0.4%.
The International Monetary Fund said earlier this month that global economic growth would be slower this year than it was estimated two months ago as advanced economies were likely to perform weaker.
As per the IMF July update, the UK's GDP growth should be 2.4% in 2015 and 2.2% in 2016, down by 0.3 and 0.1 percentage points respectively from the April estimate.
World economic output is projected at 3.3% in the July WEO, down by 0.2 percentage points in the April WEO. The 2016 forecast is kept at 3.8%.
Despite the key GDP data being listed, currency traders' focus this week will mainly be on the Fed rate decision scheduled for Wednesday (29 July).
What the FOMC statement adds to the Fed Chair's recent hawkish rhetoric would generally be crucial for the dollar and hence for major currencies like sterling.
What charts say
Technically, the GBP/USD pair has been keeping an upward trending channel but has downside room to the channel support before a stronger rebound that could take the pair to a new multi-month high.
Moving off the April multi-year low of 1.4565, the pair has completed two waves in the upward channel, and the current leg seems headed south towards 1.5400 from where it is likely to rebound.
If such a rebound takes shape to complete the third wave, then levels above 1.6000 will be likely, matching highs since October last year.
On the way higher, 1.5666, 1.5815 and 1.5931 will be the levels to watch for.
In case of a reversal breakthrough, the 1.5400 support, then 1.5330 and 1.5170 will be the first two levels to look at ahead of 1.5000 and beyond.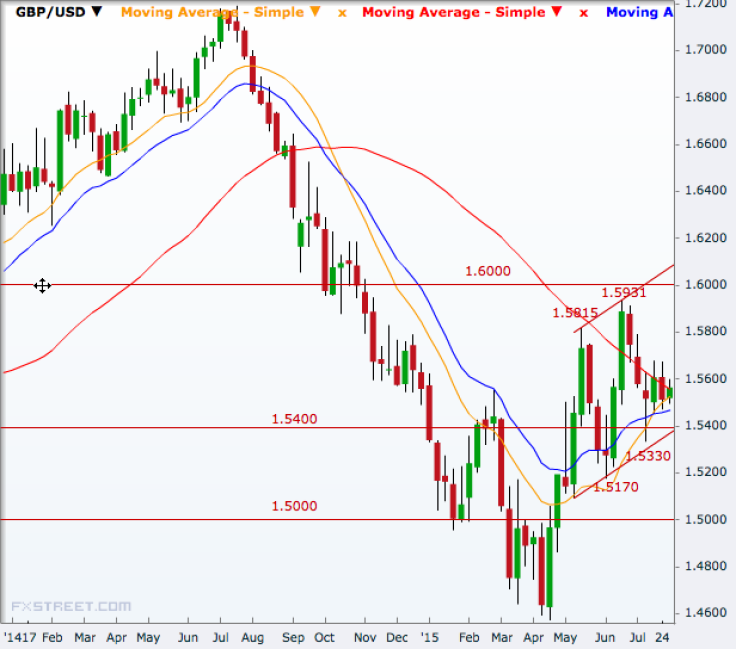 More about UK pound
© Copyright IBTimes 2023. All rights reserved.