The Australian car-making industry has come to an end, as the last Commodore rolls off Holden's assembly line in Elizabeth, South Australia, on Friday (20 October).
The move follows similar decisions taken by Ford in 2016 and Toyota earlier this year, while Mitsubishi stopped manufacturing cars in Australia in 2008. Holden, which has been owned by General Motors since 1931, said a "perfect storm" of economic factors, such a strong Australian dollar, increased competitions and declining demand, had motivated its decision.
Australian Prime Minister Malcom Turnbull described the closure as a sad day for the country, but remained adamant the improving economy would allow Holden workers to find themselves new jobs.
However, South Australia premier Jay Weatherhill warned the plant's closure will be a major blow to the state's economy, with some 2,500 jobs expected to be lost. Trade unions also criticised the closure, describing the federal government's decision to terminate financial aid for car manufacturers in 2013 as the "greatest betrayal of blue-collar workers".
John Camillo, the state secretary of the Australian Manufacturing Workers' Union, said some Holden workers could be even be forced to retire following the plant's closure.
"That's the tragedy about what's happening today," he added.
"When those doors close at Holden, the car industry will close forever."
However, the car manufacturer said 85% of the 738 employees that left Elizabeth before the closure are in new jobs, study or retirement, and remained adamant a similar percentage could be achieved among workers affected by the closure.
"Australia's own car"
Founded in 1856 in Adelaide as a saddle-maker, Holden developed into a producer of upholstery and vehicle bodies for cars and motorcycle sidecar. Its first car, the 48-215, was not produced until 1948, when the Australian government offered the company some financial backing in a bid to get the country's automotive industry off its feet.
The plan worked as Holden's popularity in his own country surged, with the brand becoming known as "Australia's own car".
Throughout the 1960s and 1970s Holden took the lion's share of the Australian car market, while its brand quickly became to be thought of as quintessentially Australian as Vegemite, John Farnham, kangaroos and AFL.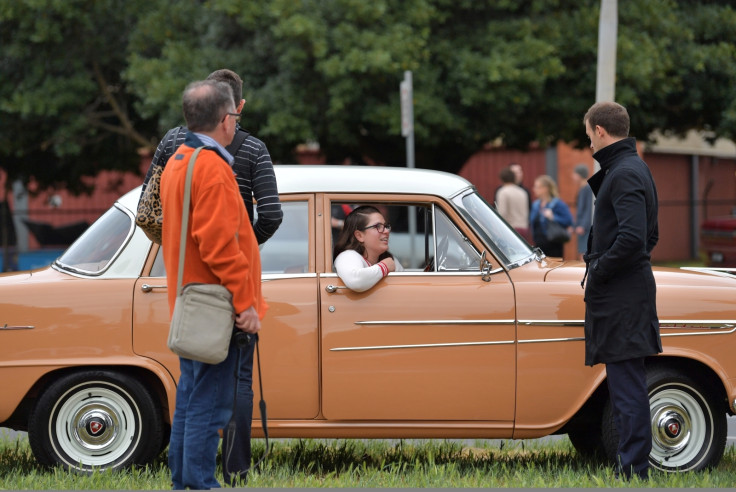 In 1963 Toyota began producing in Australia but failed to threaten Holden's dominance,. That dominance was instead tested by Ford, who began producing the Falcon model in Australia in 1959 as it sought to address declining sales in the country.
Holden and Ford developed a core of loyal customers, who share a rivalry rarely seen outside the world of sports and which is renewed every year in the Bathurst 1000 race at Mount Panorama in New South Wales.
Steep import tariffs ensured Holden sustained its dominance until the late 1980s, as Australian-made cars were remarkably cheaper than foreign imports. However, the tariffs ultimately proved to be the manufacturer's downfall, as once they were lowered foreign cars became a lot more popular in Australia, but Holden was slow to adapt to an changing environment and struggled to become a competitive exporter.
The latter was a major issue for Holden, which exported cars to Brazil and the Middle East, in what was a significant contribution to Australia's trade balance.
To borrow a sporting analogy dear to many Australians, Holden's glorious innings is now over – at least on home turf, as the company said it will now produce its vehicles abroad.