Pound suffers worst trading day in six years as Osborne warns of Britain's vulnerability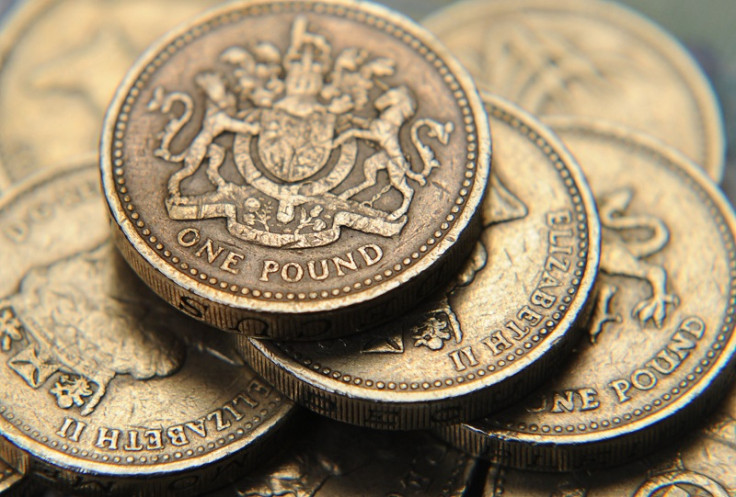 The Pound Sterling suffered its worst trading day against the Euro in six years on 'Black Monday' (24 August) as global markets plummeted in response to a major decline in Asian stock markets. The Pound, which has been trading strong against the Euro because of the financial situation in Greece, lost 2% at its low, but climbed back up, ending the day in a 1.5% drop.
The Pound and UK stock markets were heavily affected by the crash on China's benchmark Shanghai Composite, which caused a whopping $1tn (£634bn, €866bn) to be written off equities worldwide. Since the Chinese government kicked off the devaluation of the Yuan, a total of $5tn is thought to have been erased.
Chancellor George Osborne warned against the vulnerability of the British markets. He said: "Britain is a very open economy, we're probably the most open of the world's largest economies. And so we are affected by what happens; whether it's problems in the eurozone [or] problems in Asian financial markets." He commented on the global clash while on a visit in Helsinki, the capital of Finland. "Everyone's concerned about the situation in Asian financial markets," he said.
The chancellor argued that Britain is easily affected by global trends and argued that this showed the importance of domestic stability. "I would take it as a reminder that we are not immune from what happens in the world. It's all the more reason why countries like Britain and indeed Finland need to get their own house in order."
The Pound reached a record high on 17 July 2015, trading at €1.44. Because of problems within the Eurozone, the organisation's currency has been struggling to gain market against the US Dollar and the Pound.
The FTSE 100 lost a total of 4.67% in value on Monday, opening at 6,187.65 after the weekend, while closing at 5,898.87. However, investors were told not to lose their calm. Nigel Green, CEO of financial adviser deVere Group, urged not to 'fill boots with bargains' or 'sell in panic'.
He said: "Investors need to ask themselves 'will stock markets be higher than this when I retire? Looking at financial market history, the answer is probably 'yes', if they have a decade or more ahead of them. So, logically they should carry on buying as markets fall."
© Copyright IBTimes 2023. All rights reserved.