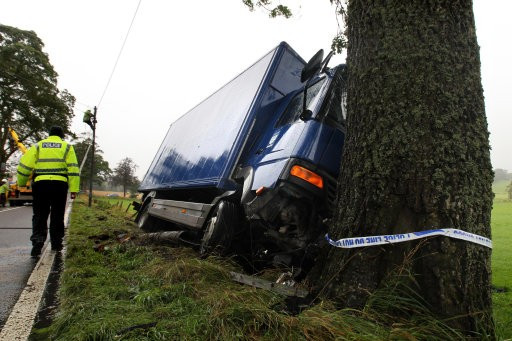 Thousands of households and small businesses in Scotland are still in the dark without electricity because of the powerful storm that hit the land on Thursday.
The storm which lashed across Scotland was termed as a 'weather bomb' by meteorologists and is the strongest in a decade. The loss to the economy was estimated to be £100 million so far but the figure is expected to go up considering the expenses on power restoration in the affected areas.
Scotland was experiencing freezing temperature with about two inches of snowfall in the Scottish Highlands on Friday. And the power failure left the people in a difficult situation throughout the night.
Analysts believed that the struggling businesses would be heavily impacted by the power failure as in some cases the revenue loss may lead to their closure. Pubs, restaurants, hotels, shops and haulage companies were among the worst hit with customers staying at home while roads were shut, analysts from PricewaterhouseCoopers (PwC) told the Independent.
"For some Scottish businesses, the losses they experience will be permanent. If someone has cancelled a restaurant booking or not gone to the theatre or the cinema then that money will be lost. Retailers who are already facing arguably the toughest trading conditions in recent history will be particularly badly hit, as Christmas shoppers stay home at the most profitable time of the year," the Independent has quoted Caroline Roxburgh, PwC's head of private business in Scotland, as saying.
However, attempts to restore power connections to households are going on in full swing with engineers working overnight despite the inclement weather. Currently around 1,300 engineers are working on the restoration of electricity for at least 105,000 households. About 75,000 houses are so far reconnected and the rest of the households have to wait till Sunday for power restoration.
"Contractors are working hard to resolve remaining issues with power supplies and on our transport network in difficult conditions," the newspaper has reported Nicola Sturgeon, Scotland's Deputy First Minister, as saying.
The Met Office has issued warnings for snow, blizzards and ice across Orkney, Shetland, the Highlands and Grampian on Friday night but conditions are expected to ease by Saturday evening, according to the paper.
There were many traffic disruptions caused by strong winds which uprooted several trees and many schools remained closed for the last two days.