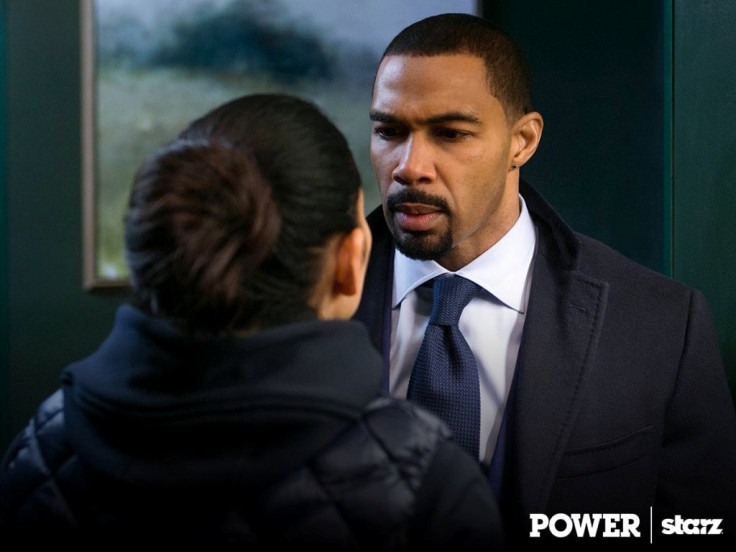 Filming for season 3 of Power has begun with members of the cast and crew tweeting some cool updates from the sets. The popular Starz drama ended its season 2 run in August with a pretty explosive finale and now, fans can't wait for the show to get back on air.
Actor Joseph Sikora, who plays Tommy on the show, retweeted a picture from 50Centnewsfeed confirming that filming for the new season has commenced. The image features Sikora and co-star Naturi Haughton (Tasha) and is captioned, "Power season 3 is in effect." Check it out below:
POWER season 3 is in affect #Day1Filming Are you ready ?? pic.twitter.com/QBY5TUqM13

— 50Centnewsfeed (@50centnewsfeed) September 16, 2015
Power showrunner Courtney Kemp Agboh also tweeted an on-set image (below) of Tommy's infamous blue car, captioning it, "Guess who's back in business?" Agboh and her team of writers are hard at work and it remains to be seen how the season 3 storyline will play out. In her recent interview with Madame Niore, Kemp Agboh teased, "I just pitched the Season 3 arc to the heads of PR and Marketing and their teams... Everyone was on the edge of their seats like 'Oh, my God! No Way! You're not going to f--king do that! Noooo!' ...They've been my only audience so far, but they're pretty excited."
Guess who's back in business? @JosephSikora4 your ride is here.... pic.twitter.com/VQxVeNF0Kv

— Courtney Kemp Agboh (@CKAgbohOfficial) September 15, 2015
Power season 3 release date
While there has been no official confirmation on the airdate of Power season 3, actor Omari Hardwick (Ghost) recently posted a tweet saying, "Day 1 down. Bout 160 to go.." Looks like fans and viewers can expect the series to return around early summer of 2016, speculates Music Times. Seeing that season 1 premiered in June 2014 and with the record-breaking season 2 premiere airing on 6 June 2015, perhaps, we can expect season 3 to premiere on 4 June, 2016?