Powerful 'Cannibal' Drug Being Peddled to British Clubbers in Ibiza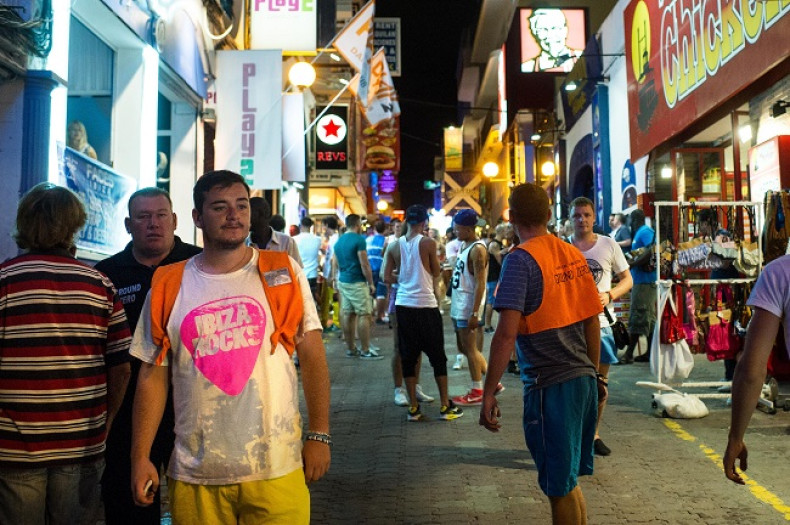 British revellers in Ibiza are reportedly being sold a drug that is linked to a horrendous cannibal attack on a homeless man in Miami.
Detectives are trying to clear the pyschoactive drug from the streets of San Antonio - a popular party resort on the island - following an outbreak of extreme violence by drug users.
Dubbed 'Cannibal', the drug, which contains a powerful stimulant called Methylenedioxypyrovalerone (MDPV), was blamed for an assault by Rudy Eugene on homeless Ronald Poppo, 65, in Miami, in June 2012.
Police shot Eugene, 31, dead after he chewed three-quarters of his victim's face off.
According to Euro News, the head of the Anti-Narcotics Police Force in Ibiza, said there has been a spate of violent incidents involving patients hospitalised for drug use over the last four days.
The 'Cannibal' drug, which was first sold legally in Spain is now being blamed for a recent attack in which a British tourist bit a policeman's hand.
Matilde Fernandez, a nurse at a health centre in San Antonio, said: "Fortunately he had gloves on and only suffered bruising. Police had to call back up and we ended up with eight officers on the scene."
Hospital staff are not surprised by the recent outbreaks of violence. "Every night we attend to six or seven tourists who have been attacked by young Brits with bottles and glasses," said Fernandez.
According to the Express, anti-drugs squad chief Alberto Arean told a local radio station: "Our hope is that it was just a small batch and has now been consumed."
Police claim traffickers are playing with the lives of young Brits abroad before they are peddled around the rest of Europe.
Balearics Islands health chief Raul Izquierdo warned the drugs were "especially dangerous" because of their "unknown side effects."
He added: "Ibiza is the gateway and the experimental laboratory for the new drugs that appear."
Emergency Staff – a private company that helps people with alcohol and drug intoxications on the island – says drugs have nothing to do with violence or cannibalism.
"No substance can turn anyone into a cannibal. Maybe the person is predisposed to cannibalism." said a company spokesman.
The effects of MDPV can last for up to one week, causes users to have out of body experiences and are said to feel no pain, not even fractures. It can be smoked like synthetic marijuana, snorted or injected.
It is said to cause extreme paranoia, psychosis, violent reactions, suicidal tendencies and an uncontrollable urge to bite.
Methylone and PMMA (Para-Methoxymethamphetamine) are the most common drugs seized in Ibiza in recent years.