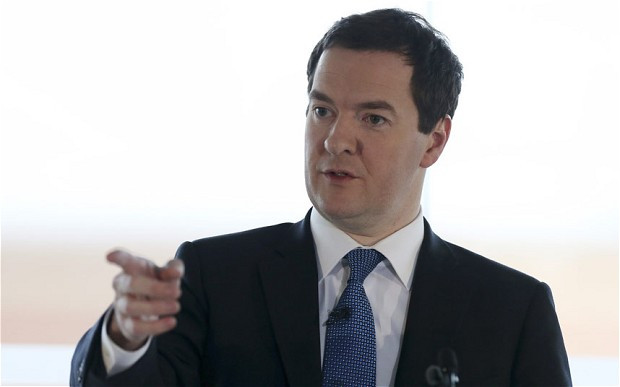 Chancellor George Osborne's pre-budget announcement that a new garden city is to be built in Ebbsfleet in Kent – already being dubbed "Georgetown" – had a definite air of déjà vu about it, and for very good reason.
Labour immediately declared, it was a "re-announcement" of an existing proposal to create thousands of new homes in the area, dating back to 2007 and expanded in 2012.
But it is not just the fact a specific region has been earmarked for the planned development. The whole issue of new towns, garden cities and eco towns has become a political merry-go-round horse that no one has yet managed to ride.
Ever since the first garden cities were built in the 1950s and 60s, successive governments have returned to the idea as a way of tackling a housing crisis and reviving local economies.
Last month, Labour leader Ed Miliband announced he would create four new towns and garden cities in the south of England, a policy he had previewed in his party conference speech last autumn.
The proposal was part of his pledge to create 200,000 new homes a year to tackle the current housing crisis.
Before that, the last Labour government planned for up to 10 so-called sustainable eco-towns and in 2009 announced four successful bids.
But after the change in government the scheme was drastically cut back and only one, in Oxfordshire, has so far been approved in line with the original proposals.
Two years ago, prime minister David Cameron gave a speech supporting new towns but nothing followed and there were claims he had cooled on the idea, fearing a backlash in Tory heartlands.
The Liberal Democrats have also accused him of delaying publication of a report setting out plans for a number of new garden cities. Ministers denied the claim and said there were plans to outline policies before the election.
Osborne's Ebbsfleet announcement appears to be the result. But even that has some history to it.
Seven years ago, permission was granted for about 6,000 new homes at Eastern Quarry, near Ebbsfleet station, although nothing ever came of it.
Then, in 2012 a government-led scheme for nearly 23,000 homes to be built in Ebbsfleet over 20 years was announced. And it is that scheme which, it is claimed, forms the basis of Osborne's pre-budget proposal.
Ministers deny this, insisting those older proposals related to a much wider area.
But, whatever the background, there remains a degree of scepticism around the latest proposal.
Both Labour and the Liberal Democrats insist the scheme falls drastically short of what is really needed to tackle the housing crisis.
And there remains that question mark over whether, this time, a new garden city along the lines of a Welwyn or Stevenage really will emerge in a few years time.