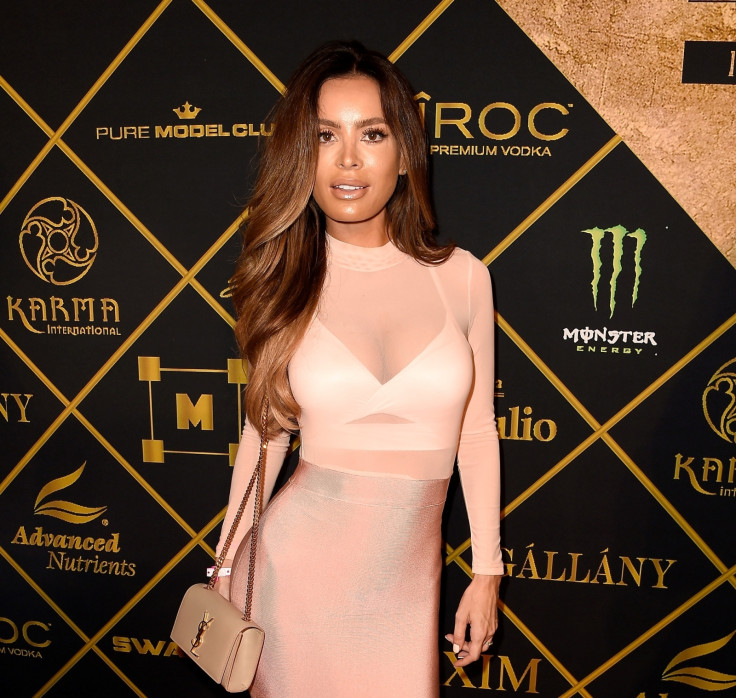 Instagram model Sarah Stage, who has earned the nickname "six-pack mom" for having six-pack abs even 7 months into her pregnancy, took to social media to shut down haters who criticised her toned belly despite being pregnant.
Alongside a video of herself exercising in front of her first son, 2-year-old James, the model called out the so-called "medical experts" on Instagram. She wrote, "As I'm nearing #8months I've wanted to share what's been on my mind. Since I've announced my second pregnancy, I've had certain "Instagram medical experts" tell me what I should and shouldn't do..."
She revealed that she will always do what is best for her baby. Stage continued, "And while I find some of the comments hilarious, I choose to only listen to my OBGYN and of course I also listen to MY body. If something feels off, I don't do it! I always do what's best for my growing baby and put him first!"
Explaining that she has reduced the intensity of her workouts since getting pregnant, the 33-year-old continued, "It's a proven medical fact that continuing exercising while pregnant has many health benefits for you and the baby. Clearly, I have greatly reduced the intensity of my workouts and stick to at-home exercises from my Fitness Ebook 2-3x a week."
Hitting back at body-shamers, the mother of one wrote, "There are also some people who assume that since I am exercising while pregnant, that I'm obsessed with how I "look" but in fact I'm obsessed with maintaining a healthy lifestyle that will give my baby and myself the best possible quality of life.
"Alternatively, I don't judge anyone who chooses to not be active while pregnant etc. as it's their own life... I'm just sharing my pregnancy journey and appreciate the positive support from most of you ❤️ #thirdtrimester #7monthspregnant#8monthspregnant," she concluded in her post.
Social media users have come out in support of the model, as one user commented, "You're an inspiration! go girl," while another said, "Congrats on your pregnancy, you are beautiful!"
A comment reads, "You are gorgeous, she just has some miracle space that holds the baby up in there and she is healthy :) people sound so mean for what to put someone down for nothing."