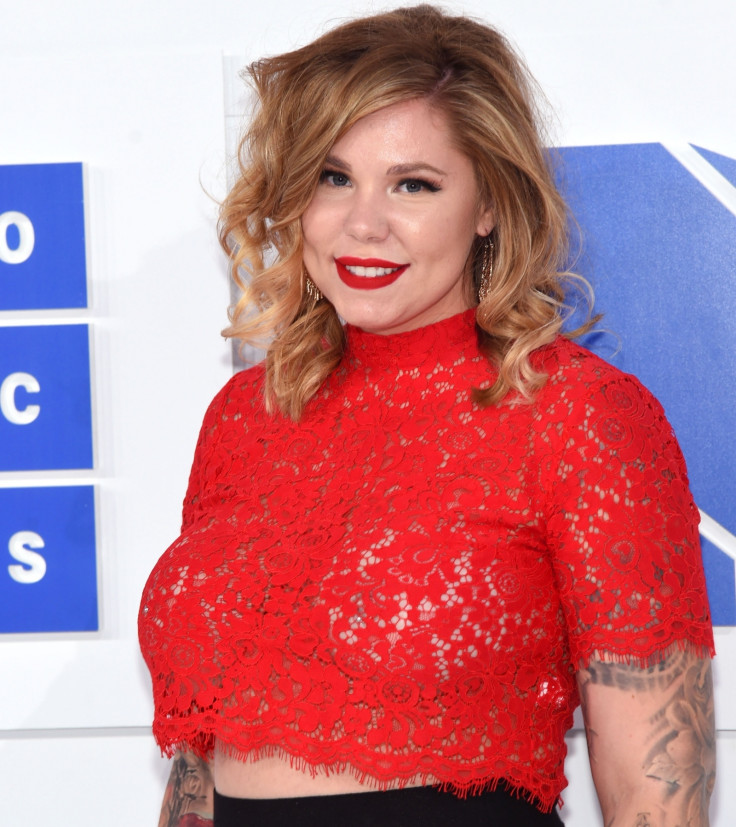 Kailyn Lowry is not going to let hate comment about her children pass. The Teen Mom 2 star posted an adorable photo on social media featuring a bonding moment between her three sons.
The snap posted on Instagram shows seven-year-old Issac ( she shares with ex-Jo Rivera) holding his newborn brother, baby Lo ( with Chris Lopez) in his lap and Lincoln ( with ex-Javi Marroquin) kissing the infant's cheeks. She simply captioned post with a three blue hearts emoji.
While most fans have adored the cute photos, some have slammed her for having three children with three different men. A user commented, "You gonna figure our 3 dudes schedules.. with their families.. and still keep all 3 kids together? #goodluck#wishfulthinking #javirules "
Another comment reads, "For the love of God, stop having kids with different dads already." Lowry herself took to the comment section to react to a negative comment and wrote, "My kids always spend the holidays together, keep being negative" and added side eye and middle finger emojis to clap back at the hater.
Fans too came out in support of the Teen Mom 2 star and commented, "I don't get why you people care if she has 3 kids by 3 different guys! Her kids are loved, fed, clothed, happy and well taken care of! She's a good mom! So get a life! Frfr"
A user urged Lowry to block every negative comment, and wrote, "Omg @kaillowry how do you put up with all this hate please block every negative comment who needs that in their life!! Congratulations beautiful pic of beautiful boys."
"Don't worry @kaillowry I'm 13 and I know that it's in mature to send hateful comments to someone who is just amazing!!! Love you and keep moving foreword!!!!" noted another user.
A user hailed the birth of baby Lo, and noted, "Congratulations beautiful baby, and ignore all the haters unless they live in your house or pay your bills their opinions are worthless, they just want to have a say in something that's none of the anybody's business but yours."
Lowry gave birth to her third child with ex-boyfriend/friend Chris Lopez on 6 July.